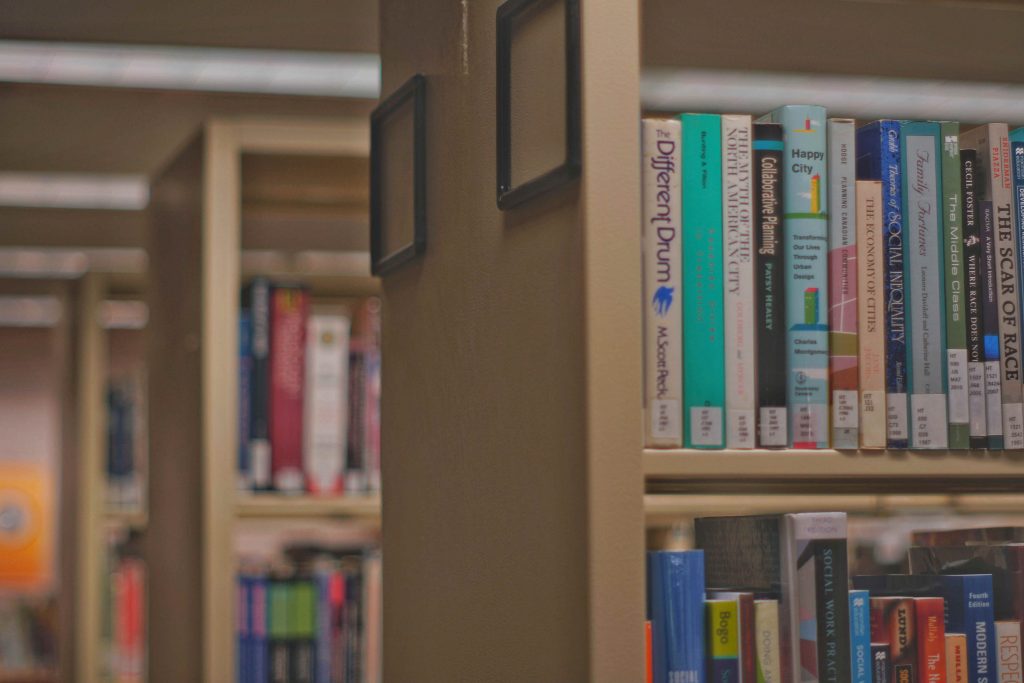 The Orange Hub
You are standing on 156st and as you approach a spacious sitting area filled with benches and tables, you will notice the enormous, vibrant orange building looming in front of you. The Orange Hub got its name from the intense color of the building, which contrasts with the dull shades of the surrounding parking lot and road. Apart from cars and roads nearby, the hub grounds itself in the middle of the neighborhood.
The Centre was originally owned by Macewan University and in 2017, the City of Edmonton bought the building with a vision of providing working space for non-profit groups. Most non-profit organizations currently residing in the Orange Hub are arts and heritage organizations. Others include educational focus groups, community development and wellness organizations, and more.
One organization in the Orange Hub is the Yellowhead Tribal College. Have you ever heard of the Yellowhead Tribal College? The Yellowhead Tribal College has its library located right as you enter the building off of 156th street. It's Edmonton's only Indigenous post-secondary institution. They offer upgrading, certificates, diplomas and post-secondary courses and degrees for Indigenous Students. The college is located close by and students from the college are able to access resources such as textbooks, documents and computers when they come to the library.
Like the College and this library, many of the community organizations that are in the Orange Hub are focused on empowering and supporting marginalized communities. Some organizations include: the Black Canadian Women in Action, AdoptAbilities, and the Film and Video Arts Society of Alberta. While these various organizations have their own unique purpose, one common theme exists between them.
They aim to provide a sense of community and belonging. It's easy to associate poverty and homelessness with a lack of material goods. In reality, many of those who are in these positions lack a supportive community that helps them to step out of their current life situation. Take a moment to reflect on the importance of community in your life and how much it has influenced who you are today. Who is a part of your community? A spouse? Child? Work? Church? School? When you think about community, do you think about love, belonging and family? Why might some of these emotions be necessary to those who are in vulnerable states?
From here, head south to 100 Ave and turn eastwards on 100 Ave. Continue to walk east until you see a large grey building known as the West End Christian Reformed Church. As you walk from the Orange Hub to the next stop, observe closely the homes built along this road. What kind of buildings do you see? What are some characteristics of these buildings and who do you think lives in these homes? While meditating these questions, we are going tune into a song titled Paint the Town by Emmet Michael. He has an amazing story which is featured in our downtown social issues walk. Please take time and listen to it but for now, enjoy the song.
And If you enjoy what you hear there's a link to Emmet's Spotify on the Story City app.