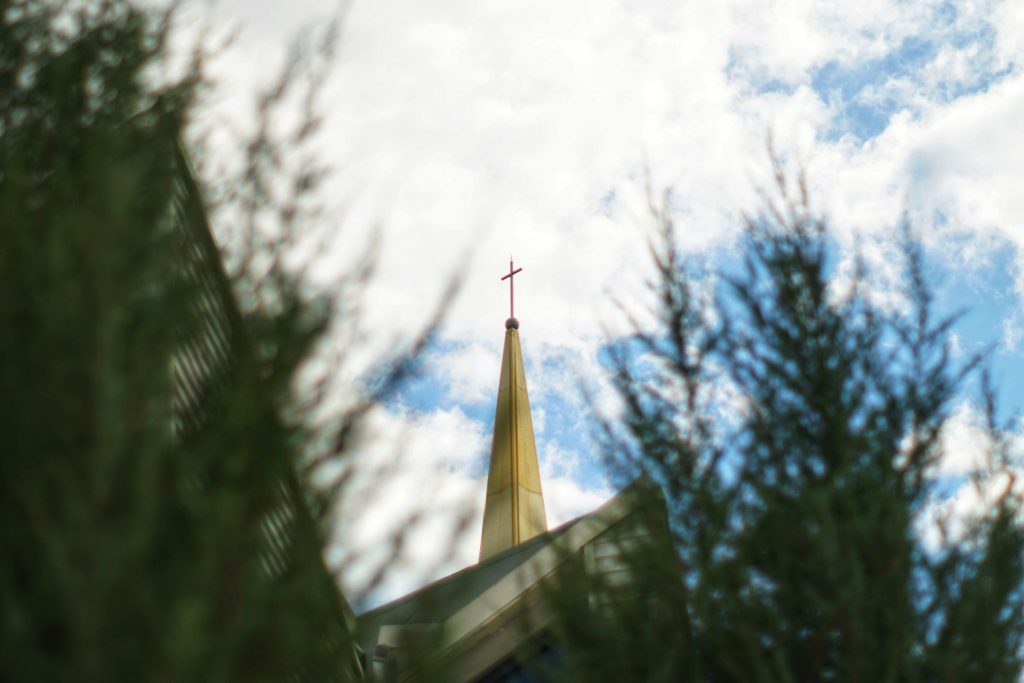 Westend Christian Reformed Church
You are standing at the intersection of 149th and 100 Ave, looking down 100 Ave into the leafy residential area of Crestwood. Both the West End Christian Reformed Church and West Edmonton Seventh-day Adventist Church guard the entrance into the neighborhood, two of five churches that occupy this three-block radius.
Apart from the crowding of churches, what came to your mind as you walked past the low-rise apartment blocks along 100 Ave? Did you notice any symbols of poverty, or was it hard to tell?
It's crucial to remember that poverty exists outside of the unhoused community. While not always the case, it is often in housing developments such as this, in centrally located neighborhoods, where invisible poverty is found. Invisible poverty is when a household is able to access the basic necessities of shelter, clothing and food, but have little power of choice because of certain barriers and limitations. It's called invisible poverty because in most cases, it is difficult to tell the difference between someone who is in poverty and someone who is not.
For instance, one characteristic of invisible poverty is being food insecure. While food security entails having sufficient and quality food, it also involves having culturally relevant food, as well as food sovereignty, which is defined as the ability of one to choose what they want to consume and under what circumstances. These small choices differentiate someone who is dealing with invisible poverty from someone who is not.
So how does invisible poverty relate to the churches you see in front of you? Well first of all, while directly located in one of the wealthiest neighborhoods in Edmonton, these churches are surrounded by an area that is affected by invisible poverty. It is necessary to contextualize the location of the churches in order to understand how they can work to support their neighbors in need.
For instance, the West End Christian Reformed Church has been actively supporting and donating to the Mustard Seed to help those in invisible poverty. More specifically, to the Christian Care Centre. As we learnt how the Christian Care Centre provides daily meals, many who partake in charitable meal programs are housed and employed, but do not always have enough money to pay for food on top of rent and other expenses. The church supporting its neighbors through the Christian Care Centre is an example of how one can love and care for their neighbors.
Have you ever done something to love your neighbors in this way, perhaps by donating to a food bank, or by volunteering your time at a soup kitchen? How can you, or groups you belong to, contribute to and support the community around you?
As we consider these questions, let's continue along our journey. Head North to Stony Plain Road and travel East until you hit 146th street. Finally, travel North until you encounter the Catholic Social Services building. This is our last stop, where we examine the effects of immigration and poverty.