Emily Craven (CEO)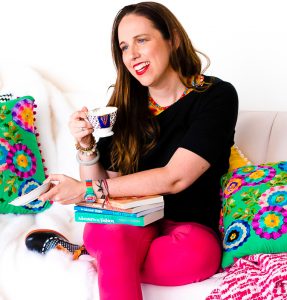 Emily Craven is an author, speaker, innovator and the creator of the Story City GPS app. Emily was the first person in the world to create real-life choose your adventures and is the winner of the Brisbane City Council Innovation Award for her innovative storytelling projects. In 2016 she was awarded the QLD Literary Awards Young Writer and Publisher of the Year Award.
Emily has spoken on stages across the world on publishing, writing, and digital and multimedia storytelling and was the digital writer in residence at Brisbane State High School. She writes YA fiction, with her latest series, The Grand Adventures of Madeline Cain, written as though you are reading the main character's Facebook Page.
She was previously the Digital Producer for if:book Australia (The institute for the future of the book) and QLD Writers Centre and has been featured in Money Magazine, TV and radio. You can find out more about her as an author at her Craven Stories Website.

Ben Carey (Editor & Producer)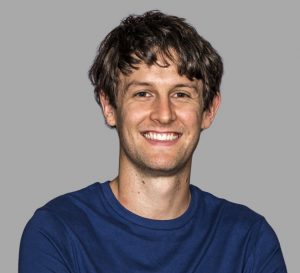 Ben is a passionate and motivated writer with a range of professional writing experience, including narrative design for games, copywriting, technical writing, and creative writing. He has a PhD in interactive storytelling from the Queensland University of Technology and worked for 2+ yrs as a writer/designer for Real Serious Games, a VR company in Brisbane.
In his role at Real Serious Games, he designed the stories, characters, dialogue, and scenarios for each project, essentially creating a blueprint for the other departments to use during production. He also help maintain the creative continuity or the "vision" of the project from the conception phase, through design, development, testing, and delivery. His favourite writer is Kurt Vonnegut. You can find out more about Ben here.

Kevin Powe (Voiceover Artist)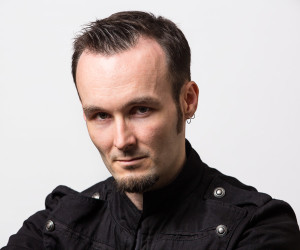 Kevin Powe is an international voice actor with a passion for oral storytelling and character-driven narrative who specialises in the medium of interactive entertainment, but lends his voice to the full spectrum of voice over work. Kevin can most recently be heard in Team Fanclub's 'Dead Static Drive', Modern Storyteller's award-winning 'Forgotten City', multiple roles in Digital Extremes' 'Warframe' and as the lead role of Captain Black in the upcoming sci-fi feature film 'The Peacemakers'. At Tavern of Voices Kevin also provides voice acting consultancy to clients looking for assistance with finding or working with quality voice acting talent, whether that be casting, directing, coaching or even dialect creation.
Kevin has breathed life into historical storytelling for clients as diverse as the National Sports Museum, The University of Melbourne and DEWNR South Australia, and has worked closely with Story City to narrate nearly 20 location-based adventures for the Story City mobile app telling the rich local history of cities across Australia. You can find him on Facebook or at his website: http://kevinpowe.com

Sally Eberhardt (Community Mentor)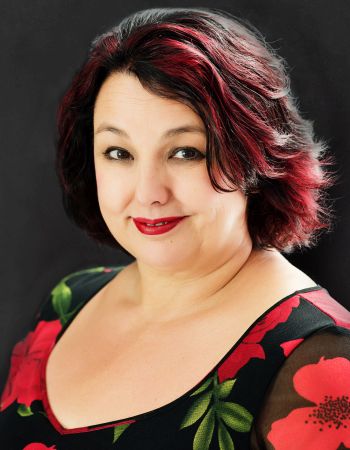 Making the world a better place is Sally Eberhardt's over-arching mandate. Whether it's through writing, connecting with people, volunteering, mentoring or organising events, as long as it satisfies her sense of justice and community spirit, Sally is happy.
An eclectic background of small business, agriculture, banking, market research and sales has provided Sally with a diverse array of skills. Add in a passion for photography and the power of words and you have creativity balanced with an analytical mind. This allows Sally to see the 'Big Picture' and then work out the steps, and people, needed to achieve the goal.

Tara George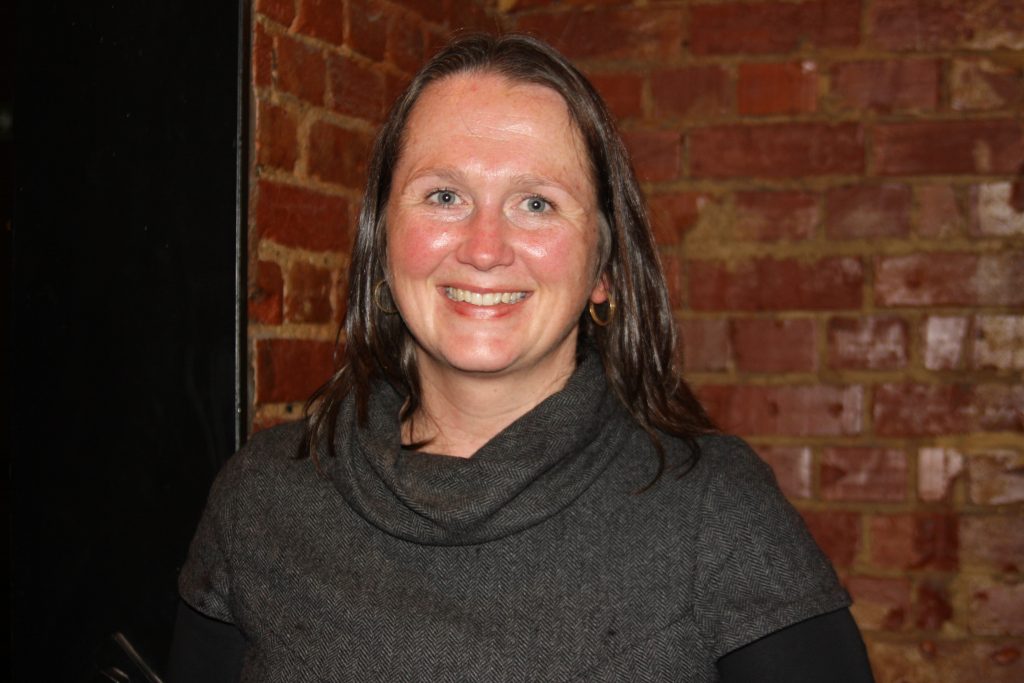 Tara George is a children's author and writer. She has always been an avid reader who quickly discovered the power within a story to entertain, enlighten, educate and generate empathy. She is passionate about sharing this discovery and the tools to unlock it.
Tara has written two early-reader chapter books about geocaching, set in local National Parks. Her author appearances often include treasure hunts, QR codes and temporary geocaches. Recently she has been exploring the storytelling techniques used in mystery parties and escape rooms.
As a writer, Tara writes and edits material for on online courses for midwives and has written several pieces for the Australian Midwifery News. In this context, she uses storytelling to create scenarios for instruction and assessment. It appears that stories are infiltrating every area of her life.

Dimity Powell (Community Mentor)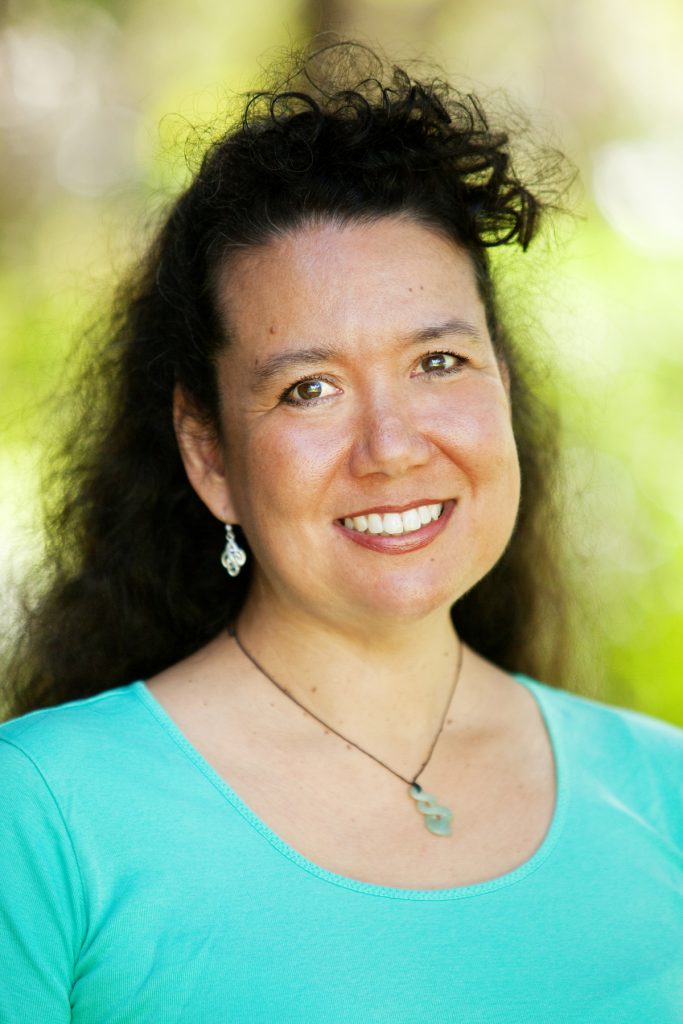 Dimity's locative fiction,The Chapel of Unlove was shortlisted for the WA Premier's Book Awards in 2016 in the Interactive Digital Narrative category.
A writer for the Story City Gold Coast project in 2015, Dimity Powell writes for children because she wants to be one again and because she loves filling every spare moment with words. She's the Managing Editor for Kids' Book Review and writes and reviews exclusively for children with over 30 published stories including Oswald (2021), Pippa (2019), critically acclaimed, The Fix-It Man (2018) and At The End of Holyrood Lane, winner of the 2019 SCBWI Crystal Kite Award.
She is an experienced presenter at writing festivals and conferences both in Australia and overseas who loves eating cake with ice cream, sailing on the beam and writing in her diary although combining all three makes her nauseous. Dimity lives around the corner from Bat Man on the Gold Coast, although they rarely hang out. Such are the lives of authors and superheroes. www.dimitypowell.com

Michelle Worthington (Community Mentor)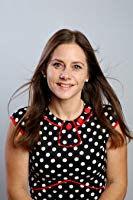 Michelle Worthington is an award-winning children's author and international guest speaker on the importance of reading and the power of storytelling. A full-time fiction writer based in Brisbane, Michelle credits her three sons for giving her an endless source of inspiration, as well as her wrinkles.
Michelle is dedicated to encouraging a strong love of reading and writing in young children and enjoys working with charities that support the vision of empowering youth through education. As a mentor and editor, she has helped aspiring authors and illustrators find pathways to publication for children's books and enjoys working as part of a team in projects that are purposeful, innovative and inspirational.
https://www.michelleworthington.com/
https://shareyourstorypublishing.com/