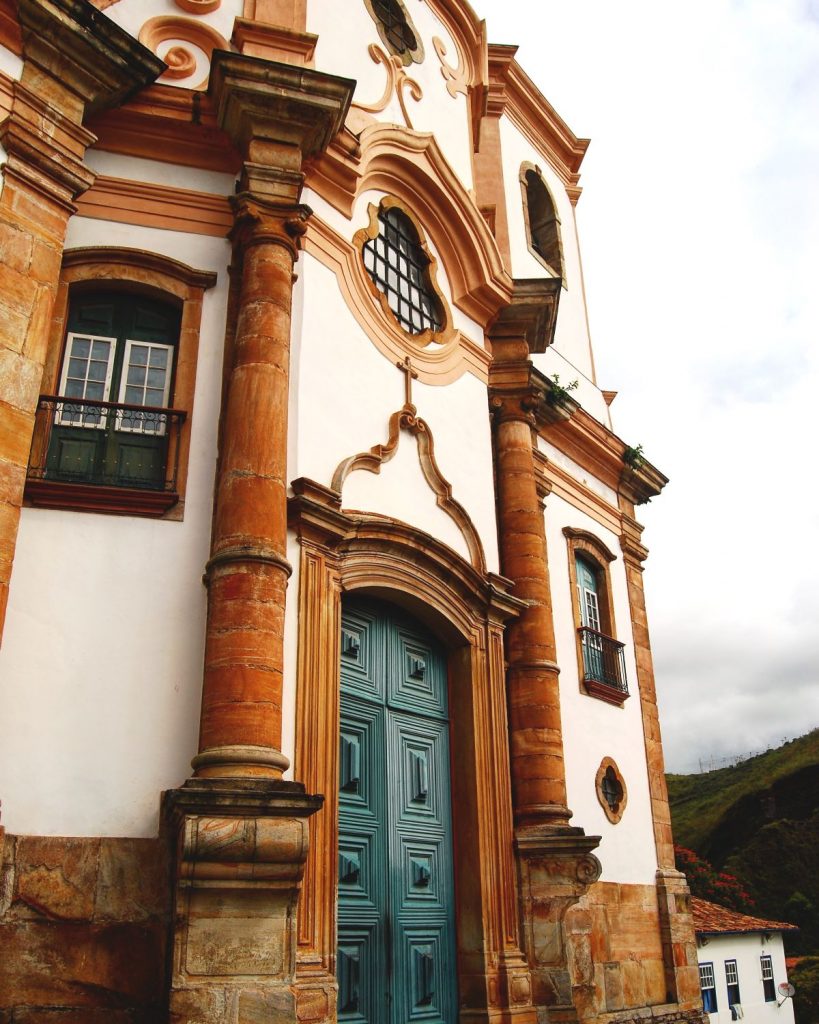 In this free walking tour of the Brazilian Town of Ouro Preto not only will you hear the history of this UNESCO World Heritage Site, but we will be revealing local stories and urban legends you would never find in a guide book that involve rebellion, hidden treasure, heroic slaves, breathtaking artwork and gold heists. You will be guided by local Ouro Preto storyteller, Marcelo Mortimer, who has lived in Ouro Preto for over 30 years.
The walking tour is hosted on the free, Story City App, which uses GPS functionality to guide you on this tour through Ouro Preto town. Even if, as an international traveller, you don't have mobile data in Brazil, you can pre-download this tour via Wi-Fi to your mobile device and do the tour offline! Which means the tour is available 24/7 so you can do the tour when it suits you! You can download the app on your iOs or Android device here.
We partner with local people and businesses, like our guide for this tour, Marcelo, so you get the best location information, history, and urban legends. The audio tour includes visuals of some of Ouro Preto's most spectacular sites.
Check out the video below to see how Story City works! The free walking tour of Ouro Preto is Story City's first history tour, so while the video below talks about our fictional Australian choose your adventures, don't worry, the tour of Ouro Preto is full of facts, local history and urban legends.
The tour should take you between 1-1.5hrs and will visit 10 unmissable locations in Ouro Preto town including:
Museum de Inconfidencia,
Casa Dos Contos,
Igreja de Nossa Senhora do Rosario,
Igreja Matriz Nossa Senhora do Pilar,
Igreja do Sao Francisco de Assis,
The Oratory of the Vira Saia and many more!
Get started and download the app today! Check out the sneak preview at the bottom of the post to get a taste of what awaits you on the Ouro Preto free walking tour.
This tour starts in Ouro Preto's main square, Pra a Tiradentes. This Story City tour was created in partnership with Marcelo Mortimer and the Chico Preto Hostel.
Sneak Preview of The Urban Legends of Ouro Preto Tour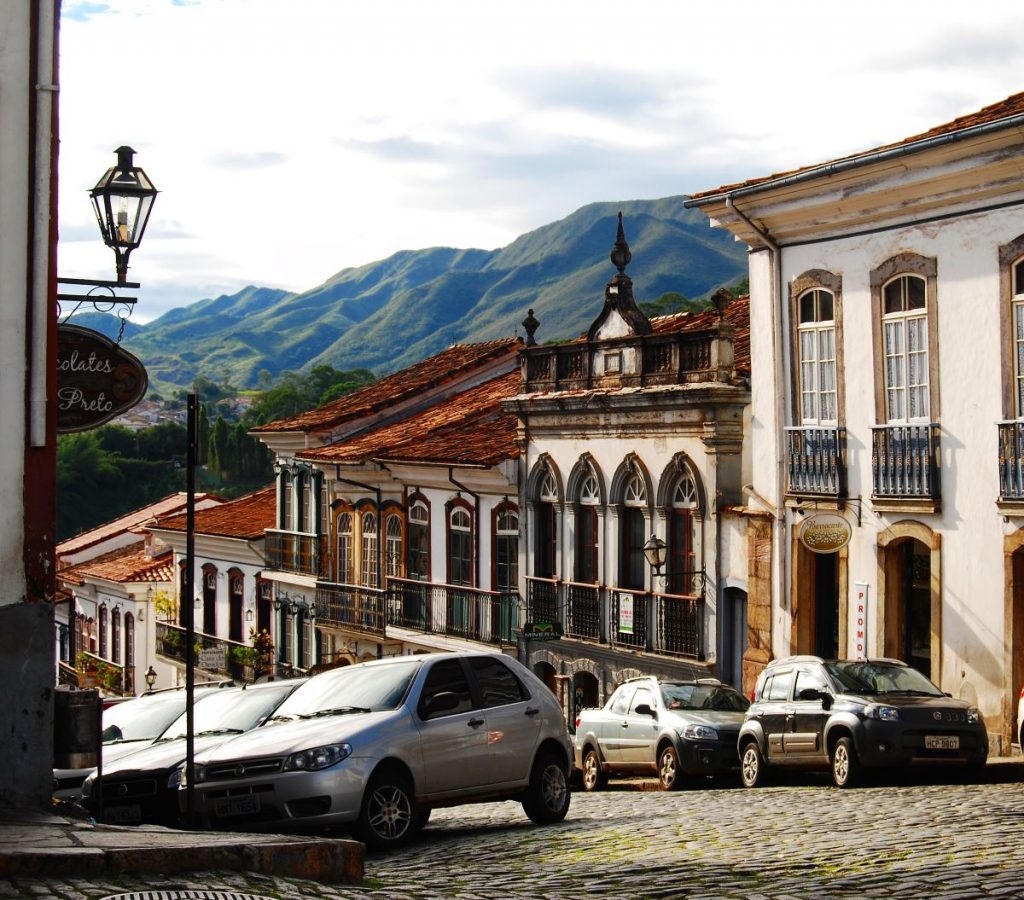 Praca Tiradentes
Welcome to Story City's mini-tour of Ouro Preto. Today not only will we be diving into the history of this UNESCO World Heritage Site, but we will be revealing local stories and urban legends you would never find in a guide book that involve rebellion, hidden treasure, heroic slaves, breathtaking artwork and gold heists. During this hour to an hour and a half we will visit 10 unmissable locations in Ouro Preto town. You will be getting these stories directly from our local Ouro Preto guide and storyteller.
'My name is Marcelo Mortimer, I am the owner of Chico Preto Hostel. I moved here in 1986 but' not continuous living here. I have been in Belo Horizonte and outside Brazil, but Ouro Preto, I consider as my town, it's my place.'
Marcelo has had many careers in his life – apart from owning one of the best hostels in town – including as a journalist and head of a bilingual newspaper in London for 15 years. He's lived here on and off for almost 30 years and makes the town's history come alive. He's one of the most amazing storytellers we've come across, which is why we asked him to partner with us on this tour. He is incredibly proud of his home town, Ouro Preto which means Black Gold, which used to be one of the biggest in the world in the 18th century.
'Ouro Preto was bigger than Lisbon and New York. It had more than 200,000 people. Imagine, today it has 45 [thousand]. The hills were all taken, all full. If you come here knowing at least a hint of the history, because then the past is much more alive.'
Most of Brazil's historic rebellions happened here and all, if you would believe, are because of tax.
'All the rebellions that took place here were because of this fifth of gold. All of them. That's why I say, our most important hero, Tiradentes, died because he didn't agree on paying 20 percent. Now we pay 50, 60. And we are all very quiet, no?'
But more about the Tiradentes led rebellion, the one this square is named after, later.
'The Tiradentes Square, as a matter of fact, was a war square, where the people meet there, sometimes fight there, no? At one side you had what was the prison, and the justice administration, is the Museum da Inconfidencia. In the other side that school of mine was the palace. You see those place for the guards to stay, you know those advanced points with the garrets there, you see the two garrets there. And that was the palace.'
The prison, the Museum da InconfidA?ncia, which you can see at the lower end of the square, would house the leader of the first rebellion. That was back when this area was first founded. Then it was divided into land packets for the Portuguese nobles.
'The king of Portugal divided Brazil in fields, no? In heritage captaincies, and distributed to a Baron or whatever. But, was rumours, about a lot of gold here, in this region and this place that I talk to you [about] called Loude Podre, just over there, like a kilometer from here?'
This little village Marcelo mentions also went by the name Ouro Podre camp in the 18th century, and today it is known as the Morro Da Queimada Archeological Park. If you're facing the mining school with its garrets, the park is in the mountains in a north-westerly direction from the school.
'That place was where they were taking most of the gold, where a village with like, three thousand people living there.'
When rumours surfaced, an official was sent from Portugal to investigate and impose a crown tax if true.
'They also came because of the tax for the gold, the one fifth belonged to the Crown, no? Twenty percent. This collection of this tax was called the hamer, and the people were very afraid of that. [They were] always, know, we don't have money, we don't have gold, rah, rah, rah. And when this Count arrived in the town, just like 2000, 3000 people, surrounded him. He didn't expect, he has just a small guard, and they said, 'Ah Count, we want this, and he agreed with everything.'
The crowd made multiple demands, including no tax be imposed and that the status quo basically remain the same. Satisfied that they had peer-pressured the official, they naively left, thinking all was settled.
'And they dispersed, no? They just went away. It was just time for this Count to gather all the troops.'
You can imagine the reports he wrote the crown.
'He was like shocked, when he came here. You see some letters that he wrote to the crown, no? He said that there was no law, that people didn't respect the crown. The negros live like free people, have their own shops…'
Then came time for the official to take his troops and retaliate.
'And then he surrounded that village, that belonged to this Portuguese man called Pascoal de Silver, he was the richest man in this state here.'
So, this village, the one a kilometer from here, was where the three thousand people who had surrounded the official in the mini-rebellion, came from.
'Yes, this village belonged to him, was his mines, no? They took the leader of the rebellion, who was the right-hand man of the Baron who owned the village. He was called, Felipe dos Santos. They took this man, and they put him in that jail there. There is the museum.'
Marcelo's talking of the Museum da InconfidA?ncia, in front of you there at the lower end of the square, with the fountain and stairs leading up to its entrance. This prisoner was kept in a cell in the corner so he could see the village burn. This square, you're standing in, was the main square also in those times.
'In a cell that he could see that his village was burning. His family was… just sat in a fire. They say that the Count didn't order this massacre, you know, that was an accident, but of course not, no?'
Two significant rebellions happened in this town. But we will speak about our second one at our next location, Casa dos Contos. But before we do you'll notice a statue of a hanged man in the square. It's Tiradentes. He is from the second important rebellion. Unfortunately, at the end of the rebellion, he ends up with his severed head in this square, as a warning to others that might rebel. In the night, this head was stolen, by one of his supporters. On the anniversary of the rebellion [several years ago], they had a commemoration festival, in the square, resulting in one of the first quirky urban myths from Marcelo this tour.
'And about some years ago, there were celebrations here like commemorating 200 years of Tiradentes, something like that. And they made the same, you know they made the wax head of Tiradentes and put it in a cage there. And a friend of mine [name], an artist, went there and stole [the head]. The next morning was the whole battalion in front of his house, no, to arrest him. And he said, no, no! I just had recreated the history. That's what happened!'
Did he get away with it?
"No, he had to give the head back."
So, many more unique and quirky stories to come. Our next stop is Casa dos Contos, which functioned as a Treasury in more recent history, and now is a museum. At the end of each section I'm going to give you some instructions on how to get to our next stop. However, I do have to let you know that my Brazilian and Portuguese accent is horrible, so I will not be doing these as they would sound to the Portuguese tongue, but I will be spelling or saying these streets phonetically. So, a big apologies to everybody. Unfortunately, not all of us can sound as awesome as Marcelo. So, to get to the Casa dos Contos you need to walk through the square to the upper section where the mining museum is at one end, and turn left on to the Rocha Lagoa street. Follow the street down and turn right at the T-intersection. The Casa dos Contos is on the right.
Many thanks to the Caetani Centre for providing us with the space and time to produce our first free walking tour.