Why go for just another boring walk when you could be a pirate looking for pirate treasure? Or survive a zombie apocalypse? At Story City you get to be the hero, you get to choose your adventure.
Summer 2022 is here and so are over a dozen stories by local Edmonton creators. See a sneak peek of the upcoming stories below, to be launched August 2022. Just download the Story City app, and sign up to the Adventurer newsletter to be the first to hear when these stories drop!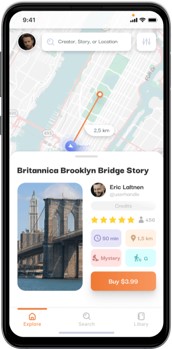 Tips from your Barista: Aka Ways to Survive Your Coffee Shop Experience – By Domini Gee: (Old Strathcona – choose your adventure)
When a mysterious coffee shop suddenly replaces Block 1912, you discover a magical and mysterious world where tips from your friendly, neighbourhood barista may be the only thing between you, and survival.
The Coronet Caper – By Celia Taylor: (Alberta Legislature Grounds – puzzle trail/escape room)
You've been invited to join an elite team of master criminals—but the leader of the group isn't sure you have what it takes. Can you pull off a heist daring enough to impress her?
An Embarrassment of Riches – By Lizzie Derksen: (Richie, Westmount, & Glenora – choose your adventure)
Who knew little libraries could be full of so much drama? Join a failed writer's latest project, a gossip-fueled walking tour of their neighbourhood full of thieves and the little library project that changed those neighbours for the better. Or did it?
The Psychometrist – By Eliot Howard: (Downtown – activities)
You are a psychic who can perform psychometry: the practice of extracting extrasensory memories from an object or place. Will you help bring peace to an old spirit by retracing the stories from their past?
Cloudship – By Eliot Howard: (Oliver – activities)
You are an undercover agent for an incoming alien invasion. Will you carry out your role and save these strange creatures – humanity – from themselves? Or is there more to discover beyond the veneer of the civilization you know?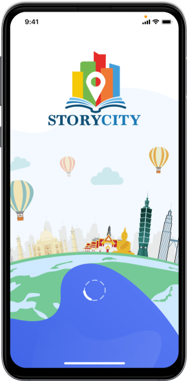 Hole in the Netaverse – By Joseph Halden: (Downtown – puzzle trail)
When the Netaverse crashes, you must acquaint yourself with reality and a strange neighbour as you journey through a dystopic Edmonton to find municipal data backups to restore the virtual-life you've lost.
Murder on the River Valley – By Sierra Larson: (Alberta Legislature Grounds – choose your adventure)
You're a journalist at the Legislature to cover a protest, except the protest has barely begun before a body is found. Will you be able to crack the case, and break the story that will see you launch your journalistic career? Or will you end up in more hot water than you bargained for?
Woglins and Wozzips – By Jennifer Kennedy: (Alberta Legislature Grounds – choose your adventure)
There are weird things on the loose around the Legislature, and it's all your fault! Will you be able to capture the escaped 'woglins' you've accidentally set loose, or will you fall prey to the stinging wozzips the woglins were guarding?
Spring – By Bruce Cinnamon: (Highlands – choose your adventure)
The river flows through the heart of Edmonton, dividing the city in two and uniting everyone around its waters. We drink from it, bathe in it, cross it every day. It flows through our veins, gathering traces of us, knitting us all together into one city. But what would the River say, if it could speak? And when you listen to its tales, will you choose to go downstream with the flow, or upstream against the current?
The Case of the Garden Jubilee – By Ahmar Rana: (U of A Botanic Gardens – choose your adventure)
The game is afoot! You are Watson, partner and friend of Sherlock Holmes, and you are cordially invited to the Annual Gathering of the Public Domain at the University of Alberta Botanic Garden. Mystery and excitement is never far for the sleuthing duo, but when the guest of honor (the newly inducted Winnie-the-Pooh) disappears under mysterious circumstances, Holmes will need your help to salvage the festivities. Can you crack the case?
Deaf Voice in a COVID World – By Marven Likness: (Oliver/Downtown – Experiential walking tour)
Your mission, should you choose to accept it, is to step into the shoes of a HoH (Hard of Hearing)/Deaf person in a hearing world. Join Marven to experience a different life using a simple pair of ear plugs and this walk through a series of biopic stories, experiments, and activities. Deaf hide among you in plain sight…
Edmonton Queer History Loops 1 & 2 – Edmonton Queer History Project: (Downtown – historic walking tour)
Join on two walks through downtown to discover the people, places and moments that made Edmonton's Queer History.