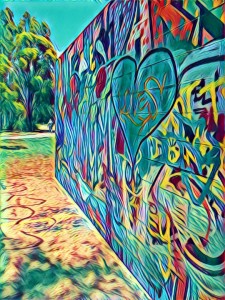 You are Brisbane's last hope against alien invasion. Hidden under the park is a secret missile facility. Help decipher the launch codes and save Brisbane!
This adventure is a puzzle trail and starts in 7th Brigade Park, by the children's Fort.
Rating: PG
Illustrations: Emily Craven
Narration: Kevin Powe
Adventure Information
This interactive adventure splits into two separate adventures and requires you to solve puzzles to move onto the next bit of the story. Though the two adventures are similar, they have different storylines and puzzle difficulty levels. There are two difficulty levels for the puzzles in this adventure, one set of puzzles are designed for junior adventures, the other to be completed by adults or super savvy junior adventurers. This story will require a Wi-Fi enabled device for the conclusion. Don't forget to bring a pen and pad to write down your puzzle answers.
The adventure is a 3km round trip. It will take approximately 1 hr to complete, depending on pace. It is recommended that participants bring comfortable walking shoes, a hat, a waterbottle and wear sunscreen for this adventure. We recommend using bicycles for a quicker experience.
An initiative of