Each Story City project has a multitude of creator from Visual Artists, to Musicians, to filmmakers and more to thank for its adventures.
If you're interested in being a Story City content creator in the future, please sign up to our content creator newsletter. We will be using this newsletter to let you know of any paid project opportunities and when Story City's open marketplace Beta is ready to launch!
Paul Attanasio: Composer, Who are The Firm? (Adelaide – Grange)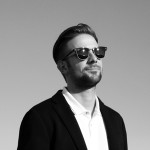 Paul Attanasio is a musician/composer/DJ from Adelaide, Australia, who works under the recording alias 'Nasio'; specialising in dynamic live performance and music for media. Trained in jazz performance, music composition and creative technologies, he has toured Australia as a drummer/percussionist and holds DJ residencies at some of Adelaide's finest venues. Working between his studio in the CBD and a recording studio in the Adelaide Hills, Paul creates music using advanced digital technologies, analog instruments and hardware. Previous clients include: Adelaide Fringe, Guinness World Records, SAMFS, Lounge Masters and more.
Find Paul at: Instagram, Soundcloud, or Linkedin
Madonna Barraclough: Artist (Brisbane)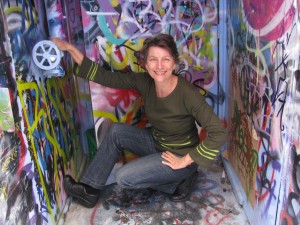 Although she identifies herself as a painter, drawing is the foundation and continuum throughout Madonna's practice. Live study, whether on a mountain, in a cafe or at a gig, immediately engages her, shaping visual elements into a heightened alter-reality. Ink has been Madonna's preferred drawing medium for 7 years, as it combines a love of painting and mixed media. Her work explores figures, people's sense of place, creative expression, relationships between organic and constructed forms, landscape and interconnectedness. She has been a practising visual artist and educator for over three decades holding many solo and group shows, and has collaborated with organisations such as Greening Australia, Reverse Garbage and Oxfam. You can find her at her website: www.madonnasart.com
Ken Best: Artist (Gold Coast)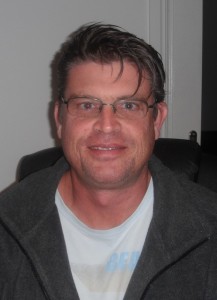 Ken is a Gold Coast based illustrator who specializes in comic book artwork. He draws scripts for a number of Australian comic anthologies including Decay and Retro Sci Fi Tales (Dark Oz Publications), Tales to Admonish (If Comics), Killeroo Gangwars (Ozone Studios) and Australian Mad Magazine. He is also a published article writer in the strength coaching field. Ken is launching his own comic titled X-TINCT at Supanova Pop Culture Expo in Brisbane. He hopes to one day be commissioned by a major comic book publisher to draw comics on a regular basis. He is married with two adult children. You can see more of Ken's work at Deviant Art: kdavidbest.deviantart.com or on Facebook: https://www.facebook.com/ken.best.125
Sarah Boese: Artist, Ready or Not (Adelaide)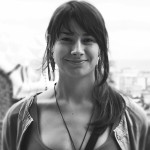 Sarah Boese is a freelance illustrator based in Adelaide, South Australia. She studied at the University of South Australia and graduated in 2013 with a Bachelor Degree in Visual Communication. Exploring a wide range of applications; she is versatile in her approach to creative processes in regards to style and technique. Narrative is the main focus of Sarah's professional practice, she currently illustrates for children's literature and is very engaged in game art, concept art, character design and editorial illustration. She is also an emerging street artist and muralist. Sarah particularly enjoys collaborative projects and likes to connect with a wide audience through her work. Check out her work at: http://www.sarahboese.com.au/
Tom Bourne: Narration (Adelaide)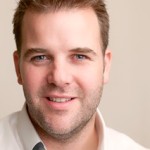 TOM BOURNE is a Multi-Award Winning Writer, Actor, Speaker and Producer who loves nothing more than helping to breathe life into engaging stories – whether for radio, on-line, animated or live action TV series, or the big screen – which is why he jumped at the chance to voice Adelaide's wonderfully entertaining StoryCity stories. As well as Acting and Voice Acting, Tom is currently juggling roles as Producer and Co-Writer of the J. Harkness feature film ASH and Producer of the pilot for Best-Selling Author Scott Russell Hill's TV series SPOOKY PEOPLE. In August 2015, Tom placed in the Top 15 of the 1100 screenwriters from around the world who entered the prestigious 2015 NYC Midnight Screenwriting Challenge. Judges note that Tom's scripts are 'Exquisite' the tension is palpable and the stakes feel high throughout whilst also being 'Well structured with interesting and believable characters – distinctive and authentic dialog (and) vivid imagery…' Tom Bourne can be found on-line at http://bourne2.com.au
Nancy Brown: Artist (Brisbane)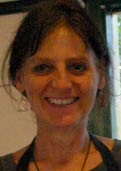 Nancy Brown's background is in printmaking and painting. Artwork has taken her on adventures across Australia. She has travelled with Flying Arts, and has been artist in residence in many schools, communities and festivals. She make banners and flags, creates mosaics for seating, and has painted murals along railway line tunnels, overpasses and other long walls. She also makes art with ceramics and laser cut metal. Fascinated by traditional methods of illustration, she likes to improvise with those techniques in her artwork: www.nancybrownstudio.wordpress.com
Drew Butcher: Composer, Ready or Not (Adelaide)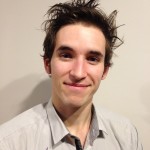 Drew Butcher (b.1990) was born in Vancouver, British Columbia, and moved with his family to Adelaide at an early age. His first musical experiences were as a budding Trumpet player from age 9. He transitioned to French Horn at the age of 12, adding the Guitar from 13 where he entered the specialist music program at Marryatville High School. After completing a Diploma of Sound Engineering in 2014 he entered the Elder Conservatorium of Music as a principal study composition student. Since working as a composer, his music has been featured on a documentary in 2014 and a feature length film in 2015 created by students studying at AC arts college.
Victoria Casson: Artist, The Captain and the Curse (Port Adelaide)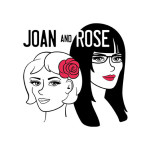 My name is Victoria and I work as an illustrator, designer and artist in the beautiful city of Adelaide, South Australia. I use both traditional and digital media and have a particular fondness for watercolour and ink. The creative process – from conceptual design to realisation – never fails to inspire me. I embrace the juxtaposition of naughty and nice and my ladies 'Joan and Rose' compliment this approach to my practice.
A range of original prints, artwork and merchandise are available online. For more details please visit me and say hello at joanandrose.com
Remy Catchlove: Artist (Barmera)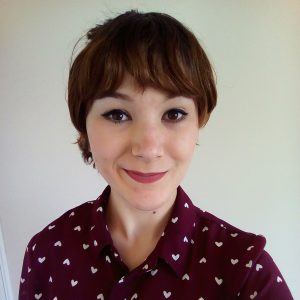 Remy Catchlove is a stage performer and visual artist from the Riverland. She has been a Riverland Youth Theatre participant for four years and studied visual art for three years. Catchlove's style is expressionistic painting but she enjoys dabbling in other genres. She draws her inspiration from artists like Reg Mombassa, Edward Hopper and Ernst Ludwig Kirchner. Catchlove has created many graphic design pieces as well as the flyers for Open Access College's 2017 Art Exhibition. Catchlove greatly enjoys communicating through art and collaborating with other creatives.
Gabriel Cunnett: Artist, The Adelaide Time Caper (Adelaide)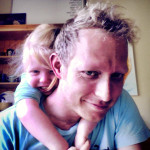 Gabriel is a freelance illustrator based in Adelaide. After chancing an entry to children's book illustration via the Scholastic Young Illustrator's award (2006) while studying Visual Communication at UniSA, his work gravitated towards characters and storytelling. The resulting Scholastic collaboration Columbia Sneezes was published in 2008. Since then, he has developed a broad illustration portfolio via other published works (The Fox and the Grapes, The Terrible Gadash – Era Publications) and a diverse range of clients. In 2012, he began working with The Klevar Group as a Senior Graphic Designer, incorporating his visual ideas into instructionally designed content for online learning platforms. He continues to work for Klevar as their Creative Director and Lead Designer. Gabriel's illustrations are created using a blend of traditional and digital media, nudging the boundaries of colour and contrast to create bold illustrations and memorable characters. Gabriel lives in Mount Barker with his two children Thor & Ida. You can find him at: www.gabe.com.au or Facebook: www.facebook.com/gabriel.cunnett.illustration
Sands Gonzaga: Artist, The Treasure of Light (Adelaide)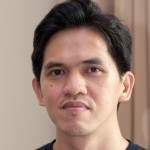 Sands is a freelance illustrator based in Adelaide, South Australia. He has worked for advertising agencies doing storyboards and has also worked in video game development doing concept design and art asset production. Working mostly in digital media, his work was featured in Ballistic Publishing's Expose' 7 art book. He is currently collaborating with a writer friend on an indie comic book, and is always looking for more work. See his stuff at www.sandsgonzaga.com
Thomas James: Composer, The Captain and the Curse (Port Adelaide)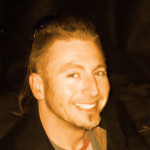 Thomas James' current musical work is influenced and informed by post-graduate studies in interactive digital media and design. His music inhabits the space between genres, distilled into a consilient audiatory stew and destined for incorporation within new media art. Born and raised in SA, he returned from Western Australia to live in Port Adelaide in late 2014. Thomas has been twice nominated for the Western Australian Music awards Song Of The Year contest, under the moniker tOmNtum. He began his musical career at the Digital Art Studio, Film and Television Institute, Fremantle. You can find more from Thomas at: https://soundcloud.com/verterstudios
Thom Lion: Sound Engineer (Adelaide)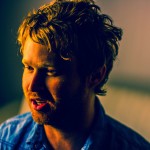 Thom Lion is a respected sound designer, radio producer and songwriter – hailing from the western suburbs of Adelaide. He has won multiple awards for his work in radio advertising, and is known for his creative flair and strong directional skills – continuously extracting the best out of actors & voice talent throughout his collaborations. His distinct song writing has garnered praise from around nation, gaining airplay on Triple J, Double J and a raft of community stations across Australia. Raised by free spirited parents in the 90's, Thom was allowed to decide his own middle name at the age of 4. Having an obsession with lions, at a time when "The Lion King" and Elton John were burning bright in his life – Lion is what he chose. You can find him at: http://www.thomlion.com or Facebook: https://www.facebook.com/ThomLion or Twitter: @Thom__Lion or on Instagram: @thomlion
Michael Moebus (Aka Meem): Musician (Parramatta)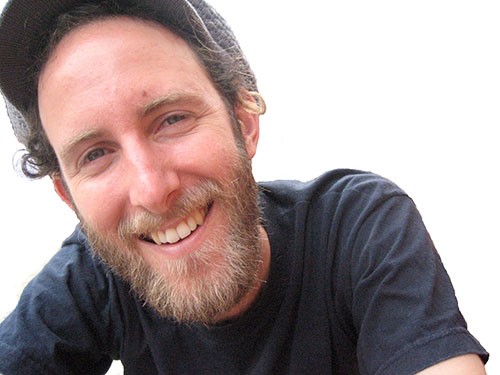 Since 2007, Michael Moebus (aka Meem), has worked extensively throughout Sydney facilitating music production workshops and developing audio, film and theatre based creative projects. Michael has worked with organisations including Heaps Decent, Shopfront Contemporary Arts Centre, The Opera House, Milk Crate Theatre, West Words, Sydney Story Factory, Hack Sounds, Futureskool, KARI, and The Department of Education, running projects in High Schools, Intensive English Centres, Juvenile Detention, Occasional Care centres, Theatres, and Youth Centres. Since 2014 he has held an artist in residence position at Woniora Public School for the international Room 13 project, has worked on the annual Story Weavers Project at Rivendell School from 2016, and was key artist and sound designer on all major projects at Shopfront Contemporary Arts Centre between 2008 – 2014. Public exhibitions and events featuring work from these projects have been held in venues including the Museum Of Contemporary Art and The Opera House.
Clare Neal: Artist (Brisbane)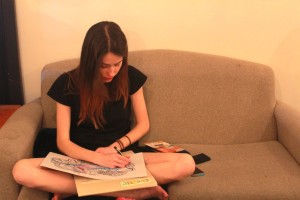 Clare Neal is a Brisbane born artist with a passion for all things creative. With drawing as one of her oldest interests, she began to formally pursue art under the anagram Realclean in 2014 and has done so ever since. Juggling university and a variety of quirky jobs, Clare finds time to explore art in all of its forms and build upon her skills, in the hopes that someday creativity can become her livelihood. You can find her at: www.rlcln.com and www.facebook.com/rlclrnl
Amanda Ng: Artist, Who are the Firm? (Adelaide – Grange)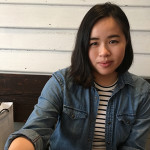 Amanda Ng is an illustrator and visual artist based in Adelaide, South Australia. She graduated from the University of South Australia in 2014 with a Bachelor of Visual Communication (Illustration). Amanda specialises in watercolour, ink painting and drawing, and uses tone and expressive lines to convey emotions and stories in her images. Inspired by human expression, movement and mood, she has a passion for portraiture, creative typography, storyboard making, and character design. She enjoys working on her own as well as in collaboration, and is open for full time work, part time work and commissions.
You can check out her art at: http://www.amanda-ng.com/
and on Facebook: https://www.facebook.com/amandangart/
Vinh Nguyen: Filmographer (Parramatta)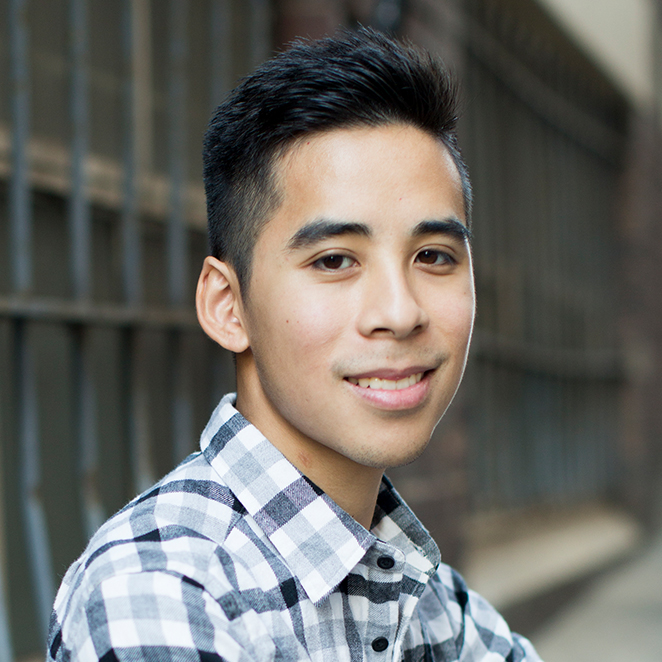 Vinh Nguyen is a filmmaker with a Bachelor of Design in Visual Communications from UTS. A freelancer under his business Blatant Labs, he has produced engaging work for clients including Western Sydney University, Cancer Council and Headspace. His films 'Bliss' and 'Handy' have been screened at Cannes and nationally around Australia.
Adam Richie: Composer, The Treasure of Light (Adelaide)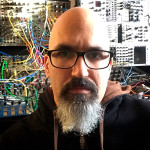 Adam Ritchie has an extensive history in the Australian original music scene as a performer/composer for over 20 years and has also been widely known as an experimental and improvisational artist for many years. Specialising in guitar, bass and electronics, Ritchie melds and shifts between various genres with a creative and unique sound stamp whether this is for live performance, sound design, film scores or audio installations.
Further information of past projects, current works and social media platforms can be found at aritchie.com
Schae: Composer (Brisbane)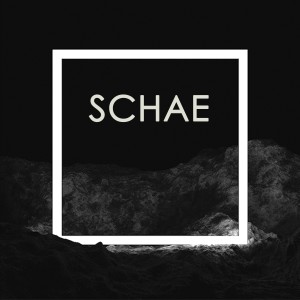 Part-musician part-sound designer, Schae considers Ableton to be his instrument, and has integrated his sound for films, theatre, and site-specific works. He specialises in recording the ordinary and transforming it to create the surreal. With a DJ background, he has an understanding of listeners psychology and by studying a Bachelor of Entertainment Industries and Music at QUT – he knows some handy big words. His credits include co-founding Terra Nemo Theatre Company and designing original sound for all its shows so far (2013-2015); Rabbar (Vena Cava Productions, Anywhere Festival 2015), and (im)permanence (FAST 2014). His future aims will see him integrating his new-found captivation for cymatics (visualising sound) with theatre, concerts and nightclubs. His portfolio can be found on soundcloud.com/djschae Schae is collaborating with Sam Henry, who goes under the name Fly Free, another Brisbane-based musician/sound designer. You can find his work on soundcloud.com/flyaus
Eleanor Stankiewicz: Narrator (Parramatta)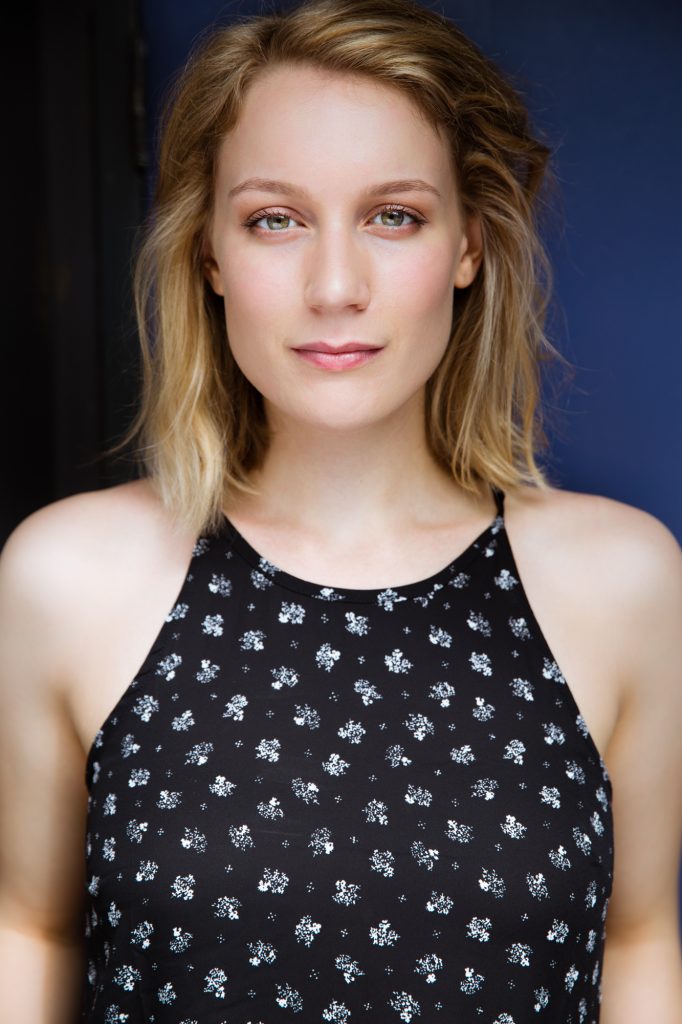 Eleanor graduated from NIDA in 2013 and was awarded The Australian Voice Association's Student Encouragement Award. Since graduating from NIDA, Eleanor has worked for some of Australia's leading theatre companies. This work has seen her travel across the country performing in classical and contemporary productions, including as Catherine in State Theatre Company of South Australia's critically acclaimed Neighbourhood Watch directed by Julian Meyrick. In 2016, Eleanor toured with Bell Shakespeare as part of The Players. While at Bell Shakespeare, Eleanor also appeared as Helena and Starveling in their education main stage production of A Midsummer Night's Dream. In 2018, Eleanor will be travelling Australia and New Zealand performing four shows with Poetry In Action.
Time Keeper Music: Composers (Brisbane)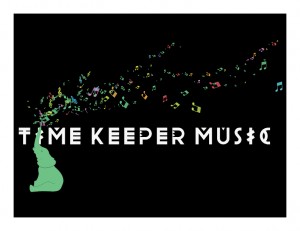 Time Keeper Music is the evolution of two Australian Composers, Kathleen Tully & Ian Symons, who have over 25 years' experience and write in over 20 genres of music. Their first album together is named 'Acoustic Mapping' and comprises of stellar musicians from all over Australia and New Zealand including: Sally Jefferys, Michaela Burnett & Piri Broughton, Karl Schultz & producer Scott Mullane to name a few. Time Keeper has written across many different formats from website backing tracks to music for Company Training Videos. Recent projects include the Opti-minds 25 year celebration song which was played for the first time at the Opti-minds National finals at the University of Queensland. For further information: www.timekeepermusic.com
Mark Tredinnick: Narrator (Parramatta)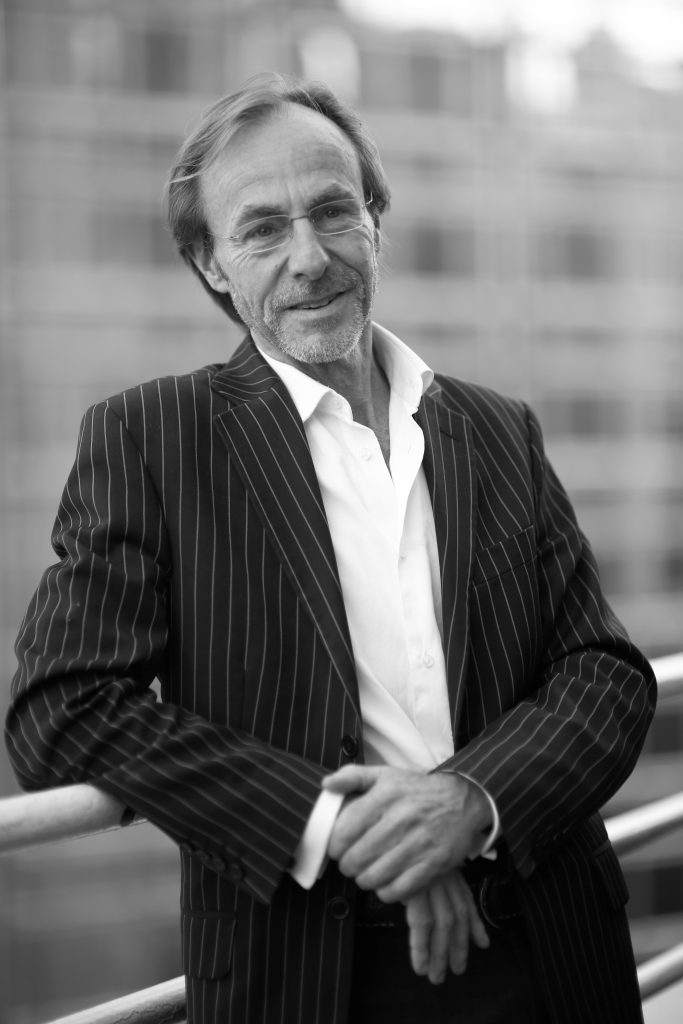 Mark Tredinnick, whose many books include Almost Everything I Know, Bluewren Cantos, Fire Diary, The Blue Plateau, and The Little Red Writing Book—is a celebrated poet, essayist, and writing teacher. His next Australian collection of poems, Walking Underwater, will be published by Pitt Street Poetry in early 2019; a fourth collection, A Beginner's Guide, appears in the US (Hip Pocket Press) later that same year. He's just finished a collaboration, A Hundred Miles From Home: One Hundred Haiku, with poet Peter Annand; that work will be published in the UK in 2020. He lives and writes in Bowral, New South Wales; he speaks and workshops widely on poetry, prose and ecology; he teaches at UTS and the University of Sydney. He curates events for WestWords' Wedderburn Writing Rooms.
Jed Walters: Composer (Gold Coast)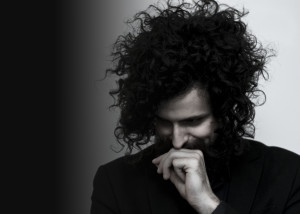 Jed A. Walters is an award winning composer and musician based out of Brisbane, Queensland. At 24, Walters' musical career spans over 10 years, including his ongoing work with Brisbane blues rock outfit The Blackwater Fever, contributions to Gold Coast artist Aquila Young and his own electronic project Tesla Coils. Walters has won Best Original Score at the 2012 Griffith Film School Awards for the short film "Legionnaire", and has performed at festivals including Big Day Out and Byron Bay Bluesfest. His diverse styles in varying outfits, abilities on multiple instruments, and a vast understanding of genre and film scores are what set Walters apart from your everyday musician.
Tim Whitt: Composer, The Adelaide Time Caper (Adelaide)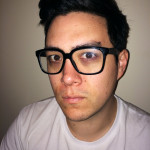 Tim Whitt is a DJ, producer, composer and sound designer. He has a diverse taste in music from Kylie Minogue, Tom Waits and Major Lazer to Public Enemy and Ennio Morricone but is particularly partial to hip hop and 1970s funk and soul. He enjoys digging for records, working with samples and funk drum breaks and has a strong affinity for 7″ vinyl singles. Tim moonlights as a DJ but is slowly transitioning into producing more music for others and composing for short films, games and television as a way of making money without staying up way past his bedtime, entertaining drunks. As a veteran live performer, Tim Whitt has played at some of Australia's biggest music festivals: Big Day Out, St. Jerome's Laneway, Adelaide Cabaret Festival, SPIN OFF and Parklife and supported artists such as: Seth Sentry, Tkay Maidza, Luke Million, Regurgitator and Lindsay Stirling (USA). You can find him on Soundcloud: https://soundcloud.com/timwhittsound or Bandcamp: https://timwhittsound.bandcamp.com/releases