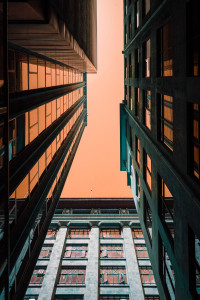 Navigate through some of Melbourne's best-known streets as you help three Indian sages save the city of Melbourne from chaos and destruction.
This interactive adventure starts at Federation Square and takes you through some of the famous landmarks of central business district of Melbourne, including the Forum Theatre, Grand Hyatt hotel, Scots' Church, and the Burke and Wills statue. This 1-km trail will take around 30 to 40 minutes to complete by walking. Physical activities such as climbing steps, jumping, spinning and knocking are involved. We recommend bringing a hat, sunscreen, comfortable shoes, a water bottle and the fun, creative spirit in you for this adventure.
.
Rating: PG
Narration: Kevin Powe
Artist: Cover image by Connor O'Brien, in story images by Emily Craven
Information
This piece was commissioned by the Melbourne UNESCO City of Literature especially for Jaipur Literature Festival Melbourne. See the writers at JLF Melbourne: http://mwf.com.au/session/jlf-melbourne-writing-melbourne-readings/
This story was made possible by the Melbourne City of Literature.