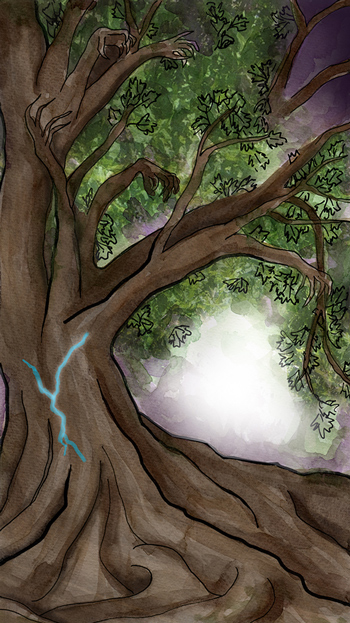 ONE: SAVE THE ZOMBIE
You extend your hand until you realise that the zombie has been distracting you. Tree roots dislodge the pavers, causing you to fall.
His decayed upper torso slithers down the tree and along the ground towards you. You manage to pull yourself up onto the nearby seat, but you feel an icy grip around your ankle.
You're dragged kicking and screaming into the trunk. You claw at your prison with your nails, but it has no effect.
Your name becomes yet another scratched into the tree trunk.
Bad luck.