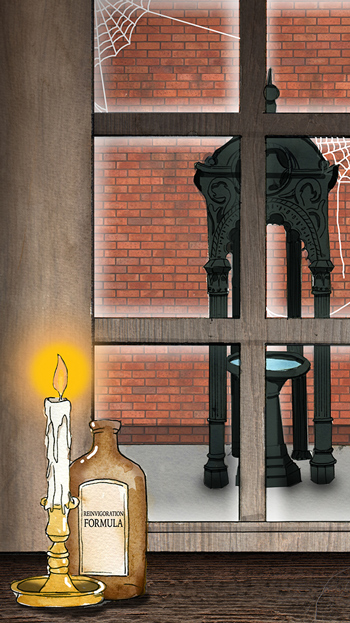 THREE: YOU SELECT THE CRANE
The iron begins to glow incandescently around the Crane. Fragments melt away and the bird emerges. It leaps to the side of the fountain and spreads its wings before taking to the sky.
You don't feel abandoned and get the sense the Crane is monitoring you from above – your eye in the sky.
Emboldened by your new ally, do you: 
THE ROYAL ARMS HOTEL: Step up your pursuit for cargo? The Royal Arms Hotel might be a good place to trade or find information. Cross the road and head further down St Vincent Street, beyond the St Vincent Chambers.
OR
COURTYARD: Prioritise finding the ship pieces? There's another Ship Merchant nearby that might have goods in their Courtyard. Cross St Vincent Street and head straight up Lipson Street.