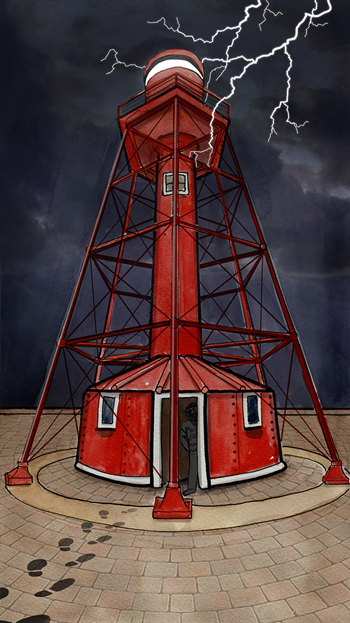 TWO: YOU ATTACK THE CREATURE
Your hair starts to stand on end and your skin begins to tingle. You look up to see a rippling figure, transparent like water, entering the doorway. Electrical charges shoot through the watery figure like veins.
You look for anything you might be able to throw in defence and see an extinguisher fixed to the wall. As you reach out to retrieve it Riley lunges out, grabbing your clothing and the fuse box wiring it is tangled on.
Everything disappears in a flash of light.