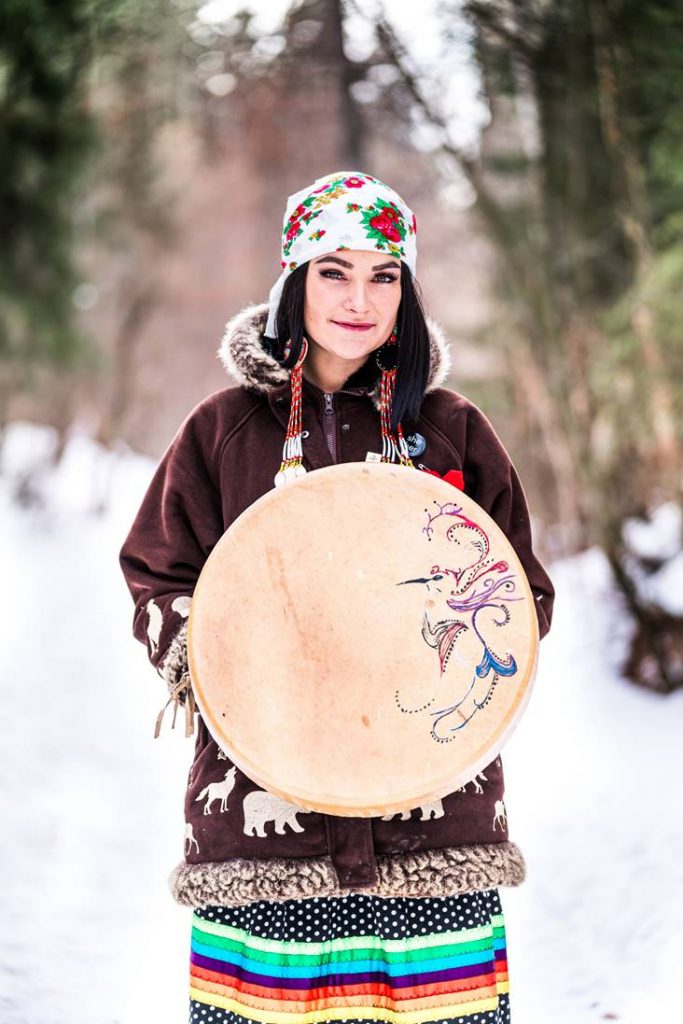 Hailing from the Sturgeon Lake Cree Nation, performer and drummer Mackenzie Brown leads you on a personal immersive musical journey through the ᐄᓃᐤ (ÎNÎW) River Lot 11∞ Indigenous Art Park.
Join Mackenzie on a journey, a journey to see the park in a way you've never seen it before. To connect with yourself. To connect with the land. A land that has been the home for many indigenous people from time immemorial. You're invited to breathe in with the drum beat, and breathe out. To experience the music and stories of the Sturgeon Lake Cree Nation, as you look, really look, at the land around you…
This journey starts at the Treaty markers located on the East side of the art park by the parking lot.
Rating: G
Offer What You Will
It's darn important to us that Found Festival remains accessible for as many Foundsters as possible. That includes making all tickets Offer What you Will. No one will be turned away for lack of funds. But if you're able, we ask you please make an offer, we suggest $10/event if you can afford it. As a tiny but mighty arts org getting it done on passion and grit, Common Ground Arts Society relies on donations to help keep our scrappy operation afloat. Every offer you make goes directly toward supporting artists in our community.
Any offer over $10 is a direct donation to Common Ground Arts Society. All donations over $20 will be provided with a charitable tax receipt.
Information
PSST! Hey Foundsters – COVID-19 is real and we want you to stay safe and healthy. All of our programming is designed to be experienced solo or with your designated cohort/house group/pod. Please don't gather in large groups. Please mask up. Please wash your hands. Please keep a safe distance from others. And please review Alberta Health Services' recommendations here and here.
There is parking available at the ᐄᓃᐤ (ÎNÎW) River Lot 11∞ Indigenous Art Park. The park has a combination of paved pathways and grass parkways.
Land Acknowledgement
We find ourselves in Amiskwaciwâskahikan (ᐊᒥᐢᑲᐧᒋᐋᐧᐢᑲᐦᐃᑲᐣ) on Treaty 6 territory, traditional lands of the Cree, Nakota, Blackfoot, Dene, Saulteaux, Metis, and other indigenous peoples who have made this place home long before we settled here. For thousands of years, people have gathered here to share in story, community, and creative exchange.
We find ourselves thankful: thankful to play a small part in that long-standing tradition, a tradition carried on the shoulders of so many creators, builders, dreamers, agitators, and makers who came before us, and who will come long after us.
This experience is presented by Common Ground Arts Society as a part of Found Festival 2020: Reimagined with support from Story City.
Found Festival is funded by the Edmonton Arts Council and the City of Edmonton, Alberta Foundation for the Arts, Canadian Heritage and the Government of Canada.