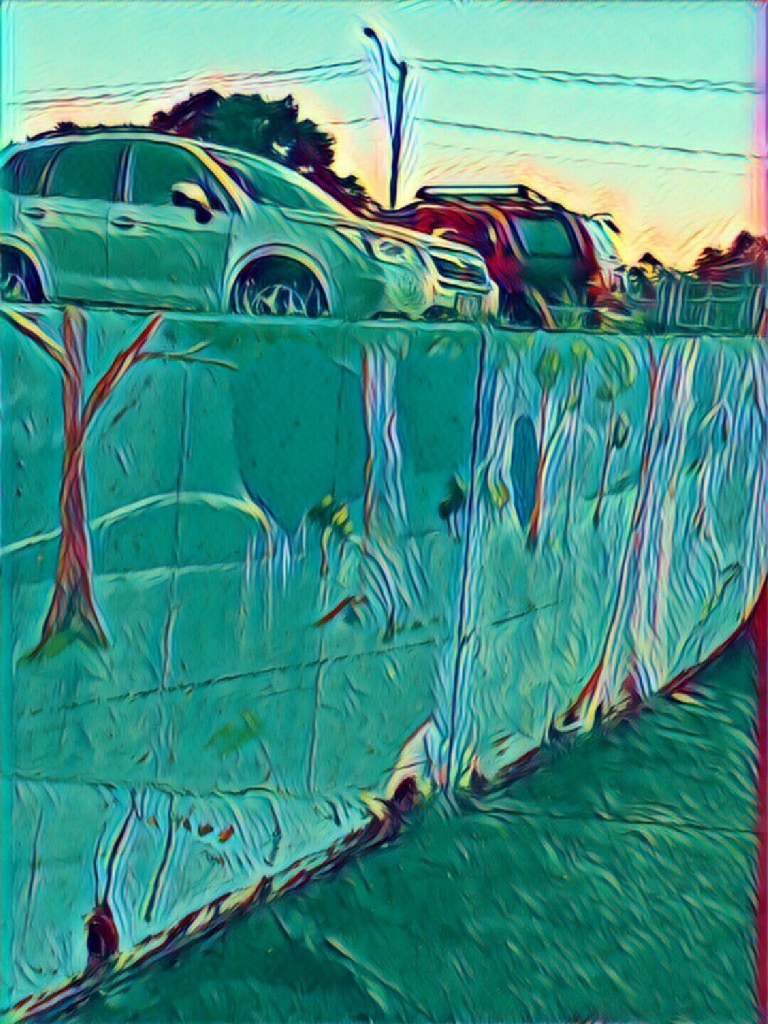 Adventures in Hanlon Park
Are you standing still? Still as you can? If you want to walk around the park with the Viros, you're going to have to get small, really small. So your voice goes squeaky. To get really small, you have to be really still. If you move around you'll end up with a big head or a big toe or a big thumb or something. How funny would that look? We'll all be walking through the park having a merry time and you'll be dragging this Huge-man sized thumb behind you. Not ideal for an inconspicuous stroll in the park. Okay, so stand still. That's it. You can squeak, I mean speak now.
The Viros (short for 'Vironmentians) are meeting us on the path leading out of the car park towards the wide open space of the park. Here they are now. Mulberry Wild, Midyim Berry Rumblethorn and Gum Nutter don't usually come to Hanlon Park. We're very lucky. They spend most of their time in 7th Brigade Park, Chermside, though they've been known to try a bit of surfing at JCS Laughter Falls, Mt Coot-tha. They prefer to travel by tree trunk, through the old Stump to Stump portal network, but they rode on a Noisy Minor to get here. Those birds, noisy by name and nature; chatter, chatter, chatter.
You might have seen a Viro before without realising. They look a lot like plants and are well camouflaged. They're usually named after what they look most like. Mul has a long face, rosy cheeks, and an elegant, juicy head on strong, thin limbs. She wears a hat made from dried Frangipani petals. Something would try to eat her otherwise. Huge-mans, birds, every creature in the park likes Mulberries. You can put them in muffins and pancakes. They're real nice in smoothies too. Scrumptious! (Don't tell her I said that.)
Gum, on the other hand, doesn't look anything like edible. He looks as if he's fallen from a very tall gum tree and hit every branch on the way down. Under a hat, made of leaves and gum nuts, hides a head shaped like leaves and gum nuts. With arms and legs the colour of Eucalyptus twigs. Gum is solid and nuggetty next to the tall gangling Midyim Berry. Especially since Midge is shaking from his bulbous white freckled head to his wiry limbs. He's not keen on flying.
Mul and Gum look at each other. "Are you all right, Midge?"
"Ye-ye yes." He shivers. "I'm c-c-c-c-ool. Totally ready for an… an adventure."
Poor Midge. We begin walking toward the big play area at the Logan Road end of the park, near the exit to Junction Street. We're following the path which turns right into open ground, when Mul shouts, "Duck!!"
"Where?" Midge asks, but Gum is already pulling him to the ground. Mul has curled up in a ball, beside him. A black and white streak whooshes past, wheels in the sky and returns, low and fast. Its beak snaps right beside you.
"The tunnels," Gum shouts. He helps you scramble to your feet and you all sprint along the path, taking the sharp left turn toward the series of tunnels under Cornwall Street.
1 minute walk 100-150m from car park entry to Hanlon Park, take left turn on walk/bike track toward tunnels running under the bridge – there is a marked tunnel for pedestrians and one marked for bicycles.