Hit play on the video above to hear from the artist behind this piece.
Central Social Hall
Artist: Steve Buzak
You're on 109 Street which straddles downtown and Oliver/Grandin communities. If you look west from the ice carving, you'll notice a dip on Jasper Avenue. This was where the original Edmonton, Yukon and Pacific Railway bridge was overtop. If you follow that trail south for a block in the summertime, that's the north terminus for the High Level Bridge Radial Railway line which runs across High Level Bridge to Old Strathcona where Ice On Whyte was born. The streetcar over High Level Bridge is the highest operating streetcar crossing in the world!

As you walk towards Rocky Mountain Icehouse along Jasper Avenue, there is The Mayfair complex across the street. That is where the Corona Hotel once stood, and the reason why the LRT station nearby is named Corona Station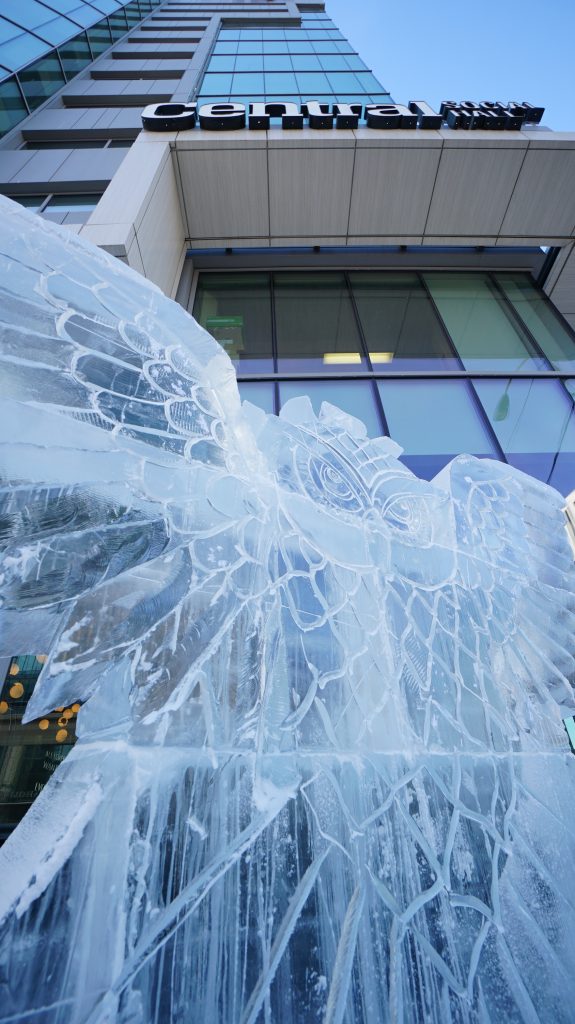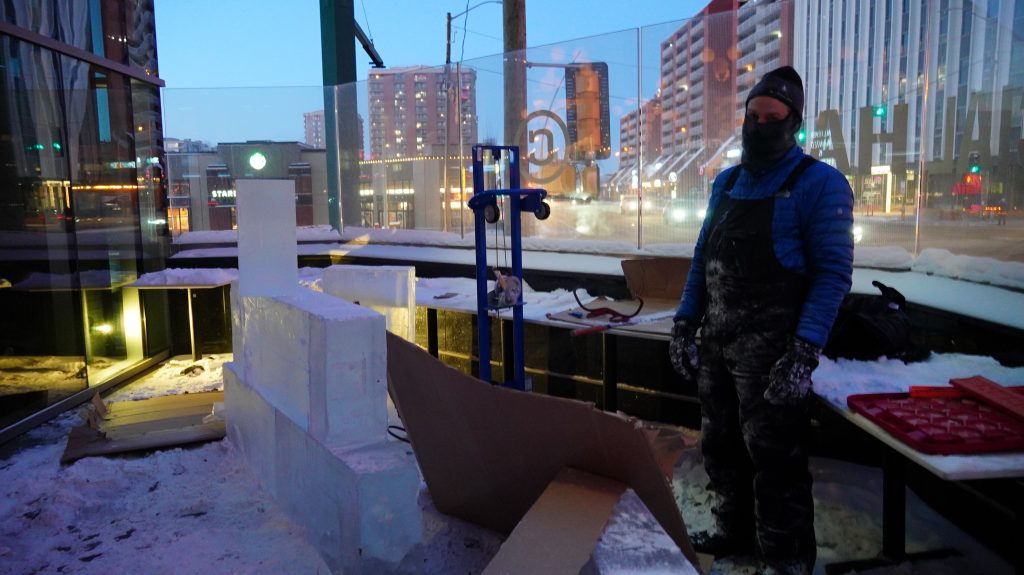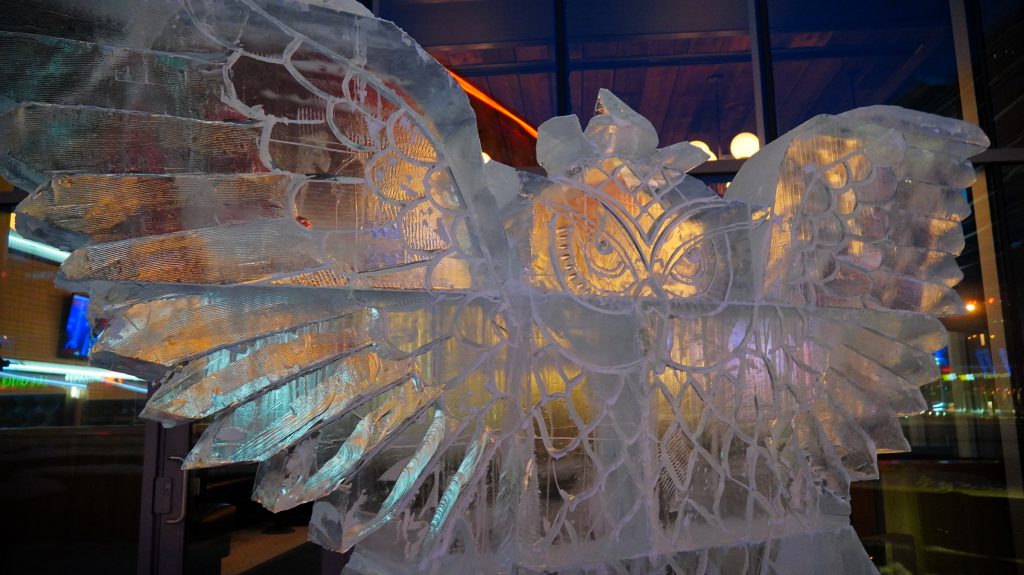 ---
Wayfinding: The next stop on our city sculpture tour is the Rocky Mountain Icehouse where a fearless winged creature of the skies awaits you! First, cross Jasper Avenue so you are on the north side of the street, then cross 109th street, east, and continue to head east along Jasper avenue until you reach Rocky Mountain Icehouse.