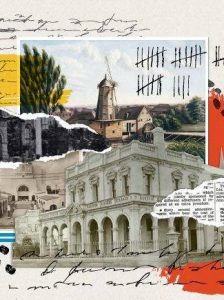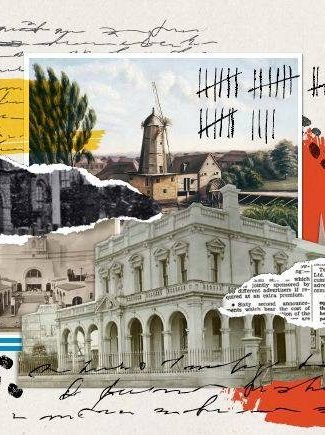 Discover the rich history of Parramatta across the centuries in this poetic journey through fifteen historic locations across the CBD. Sink into stories of convicts, war time battalions, Aboriginal history, and 20's culture in this unique transmedia poetry trail. This trail combines poetry composed by local high school students and professional poets, with original musical scores and videography, which responding to significant places across the city including Roxy Theatre, Old Government House, Howell's Mill, Boer War Memorial and the Parramatta Town Hall.
This poetry trail starts at the St. John's Cemetary in historic Paramatta, and is the first of two poetry loops in this Parracons project.
Keep an eye out for Easter Eggs scattered throughout the tale via hyperlinks. Each one lets you know a little more about the history of the locations you'll visit on this poetry trail.
Poets: Miro Bilbrough, Jocelin Chan, Frances Clare Cholerton, Jason Gray, Ben Peek, and Todd Turner.
Young Poets: Ceethu, Lina Hwang, Pallavi Kamoda, Khushi Kansal, Lonna Khuu, James Carlton Lamb, Kelvin Phan, Robert Pop, Shruti Prajapati, Leena Saini, Jad Salameh, Kyle Tellis, and Cecilia Tam.
Narrators: Eleanor Stankiewicz, and Mark Tredinnick.
Music: Michael Moebus.
Filmography: Vinh Nguyen.
Information:
This interactive poetry trail is the second of two loops in Paramatta CBD and requires to walk (or ride) between locations to open the next part of the story. The trail should take 1-1.5hrs and is 2.5km long. We recommend a hat, sunscreen, water bottle and enclosed shoes for this adventure.
This poetry trail was brought to you in partnership with Westwords, and the Arthur Phillip High School, and made possible thanks to Create New South Wales, the City of Parramatta, Crown Resorts Foundation, and the Packer Family Foundation.