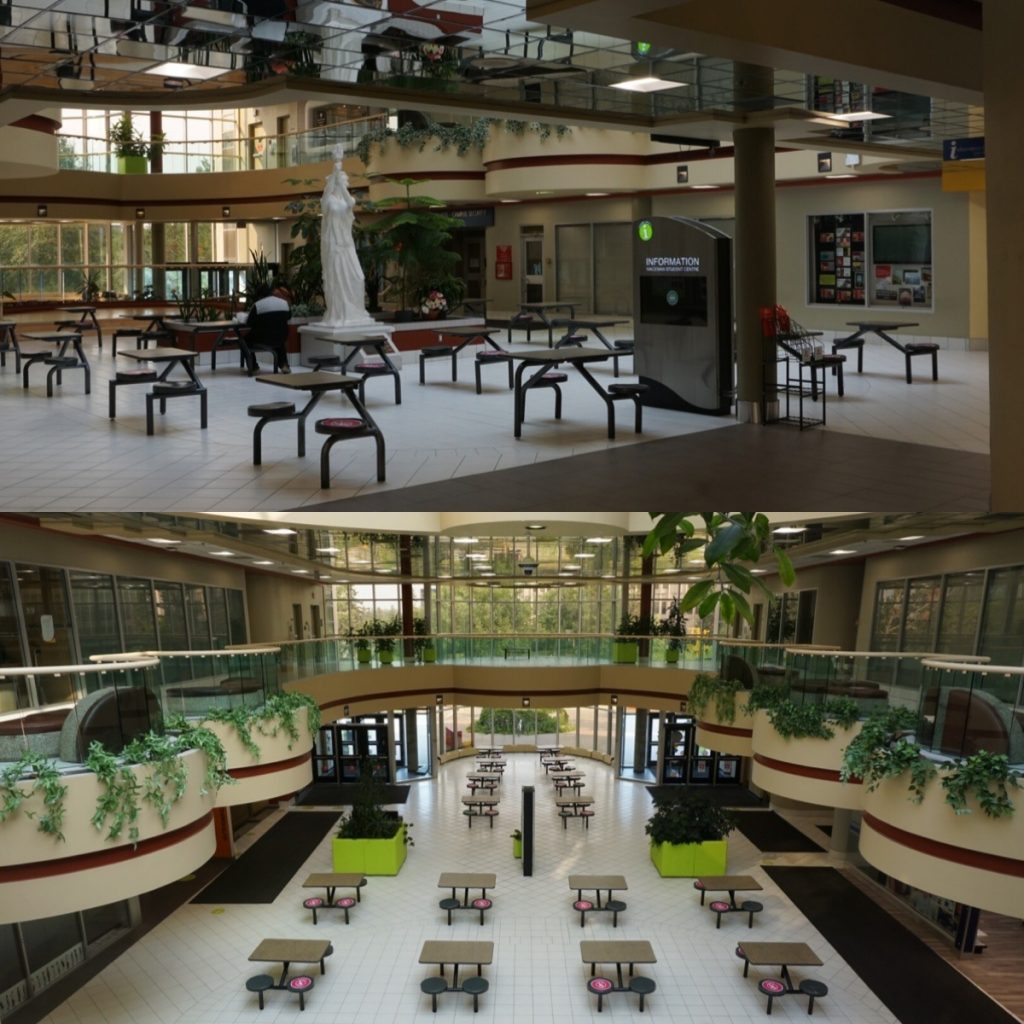 MacEwan Student Centre Courtyards
Where can I find it?
The North and South courtyards are at the second floor, MacEwan Student Centre (MSC). If you're at the first floor of MacEwan Hall, follow the pathway past The Den until you reach the stairs next to the University Bookstore. If you're at the second floor, go past the food court. Unfortunately, the third floor is not connected the same way. Tip: Both the MSC and the MacEwan Hall are both commonly referred to simply as "MacHall." It may help to ask (or give) a point of interest as a reference to an exact location.
---
Like any traditional open-air courtyard, this space is as much a place to sit and relax or walk through as it is to hold club events, student government rallies, and more. True to its definition, this is a public space where you're sure to see all sorts of things if you hang out long enough. Rumour has it that the stage opposite the SU office is host to B-Boy and B-Girl competitions late at night…