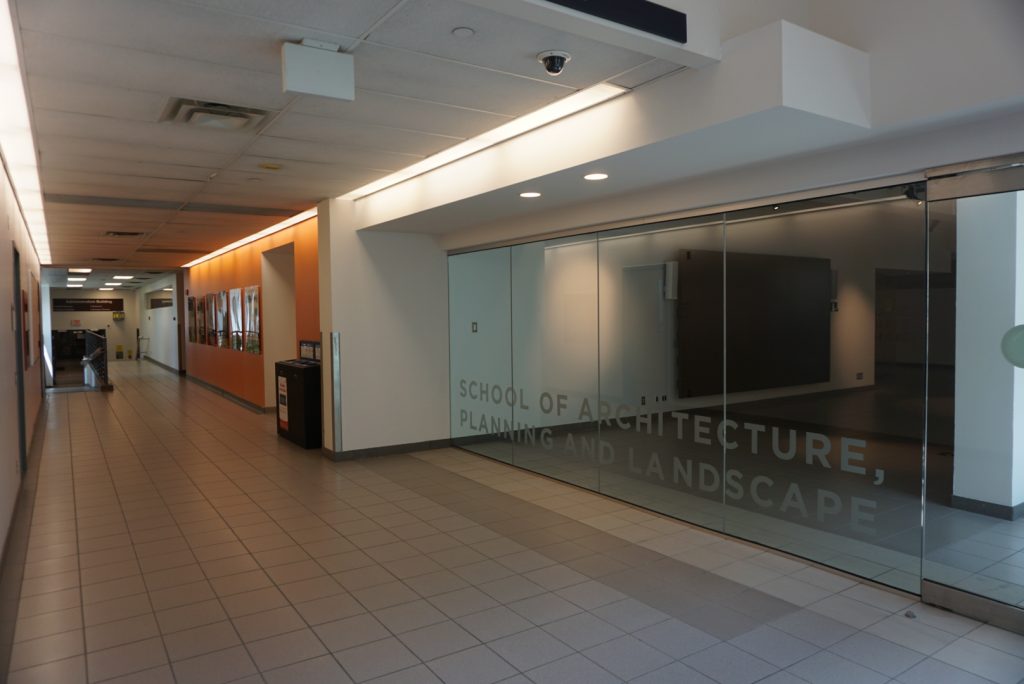 School of Architecture, Planning and Landscape Showcase
Where can I find it?
Exit the doors of TFDL where you should be facing the glass building that is MacKimmie Tower. Once outside, turn left, and then turn right at the corner of the ongoing construction. Continue along this path, past the grey and white sign that says Science A building sign, and when you see the concrete pillar monument that says Mo Shuile Togam Suas (our Gaelic motto!) on your left, turn right onto the pathway; the building to your left will be the Administration building. Enter the doors closest to you on the left, and past the President's Office (which will be on your left), follow the path to the right. At the end of this hallway, take another right, and before the doors that lead outside, turn left. You should see a small set of stairs and a ramp leading to it, and the gallery will be on your left, behind glass.
---
Called the Stantec Gallery after its sponsor, this space features work developed by students in the Architecture, Planning, and Landscape Architecture programs. Exhibits can range from physical sculptures and interactive pieces through to conceptual city and building plans. Also be sure to check out the larger City Building Gallery and CBDLab X by the City Hall LRT station, where the former Downtown branch of the Calgary Public Library used to be.