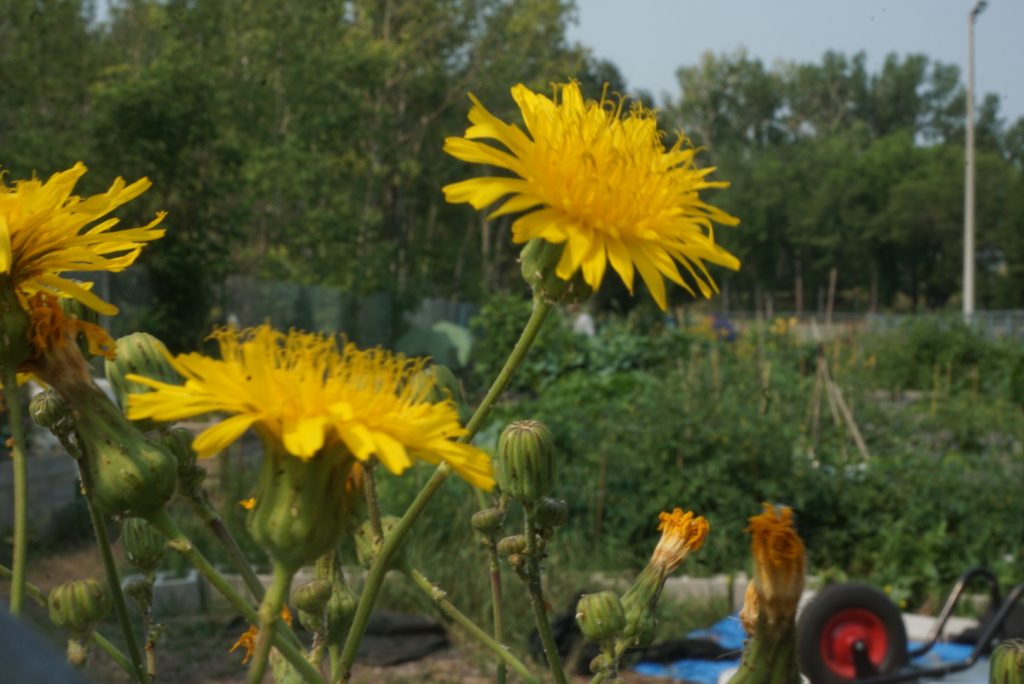 Campus Community Garden
Where can I find it?
The campus community garden plots can be found just south of the UCalgary Athletic Park, whereas edible gardens exist across campus. If you're coming from the Arts Parkade, go left and follow the road once you exit the building. Follow it until it ends; the building in front of you will be Rundle Hall. Stay to the right and follow that path until you reach Cascade Hall (it'll be easier to refer to the map for this). Continue to head straight past the parking lot in front of you.
---
Ever dream of gardening between classes? Well, guess what – you can make that dream a reality by getting involved at the Campus Community Garden! Or, simply explore the many edible gardens across campus.
If you would like to secure a garden plot, be sure to add your name to the list early in the season. If you don't want a plot of your own but would still like to be involved, be sure to connect with the Campus Community Garden Club.