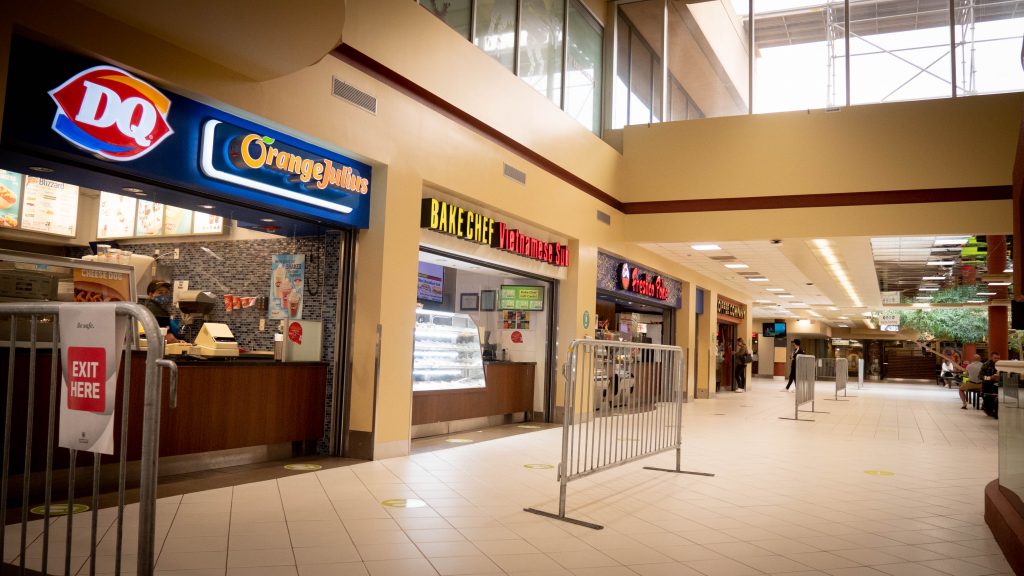 MSC Food Court/Last Defence Lounge
MacEwan Student Centre (MSC) Food Court
Whereas the Dining Centre is intended as a buffet-style restaurant to enjoy prepared meals, the (MSC) food court provides a large variety of a la carte meal and snack selections. Ranging from fast food and health conscious options to food options from around the world, the food court has over 15 unique vendors for you to try.
Last Defence Lounge (LDL)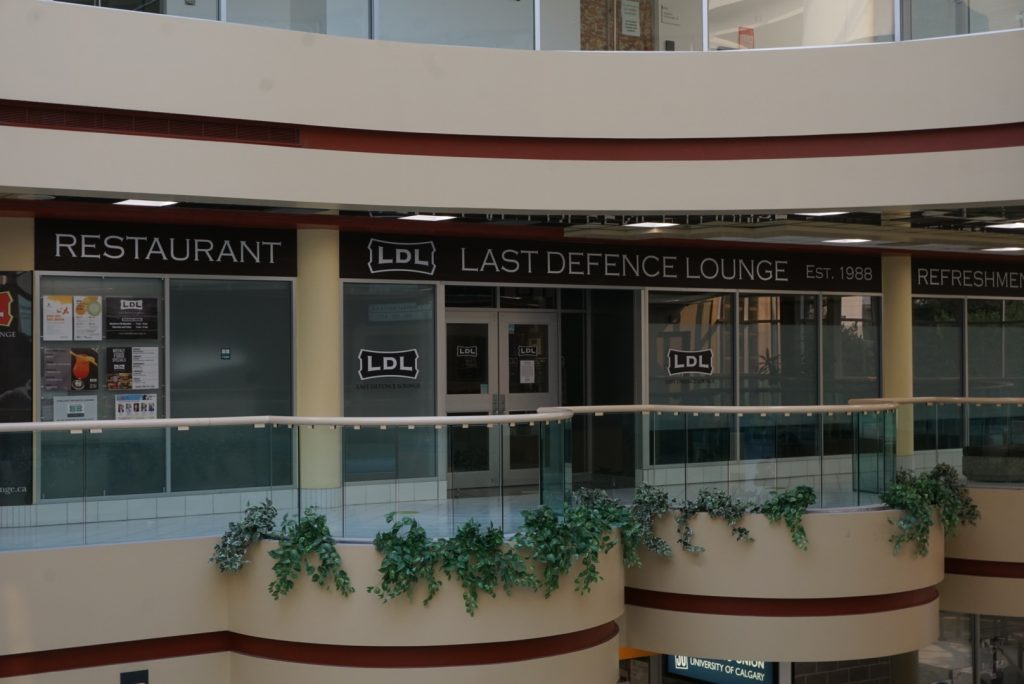 Where can I find it?
The Last Defence Lounge can be located on the third floor of MacEwan Student Centre on the side with the Students' Union office (which is on the second floor; you can just see its sign peeking at the bottom of the LDL photo). The LDL is close to both the stairs and the elevators, whichever you prefer to use.
---
Hanging out with friends, having a bite to eat, and sharing a story or 10 is always a great way to spend your time, and LDL has always been the place to do those things. The reason that this charming third floor pub and restaurant earns a place in this category is that their rotating selection of local craft beers, delicious menu, and balcony patio make it a destination for seasoned students, faculty, and staff to hang out. Formerly called the 'Grad Lounge,' the venue has been known for unique dance, trivia, and student club nights in the past – and they have a fireplace. Quite frankly, a fireplace is as hot as a hangout place can get.