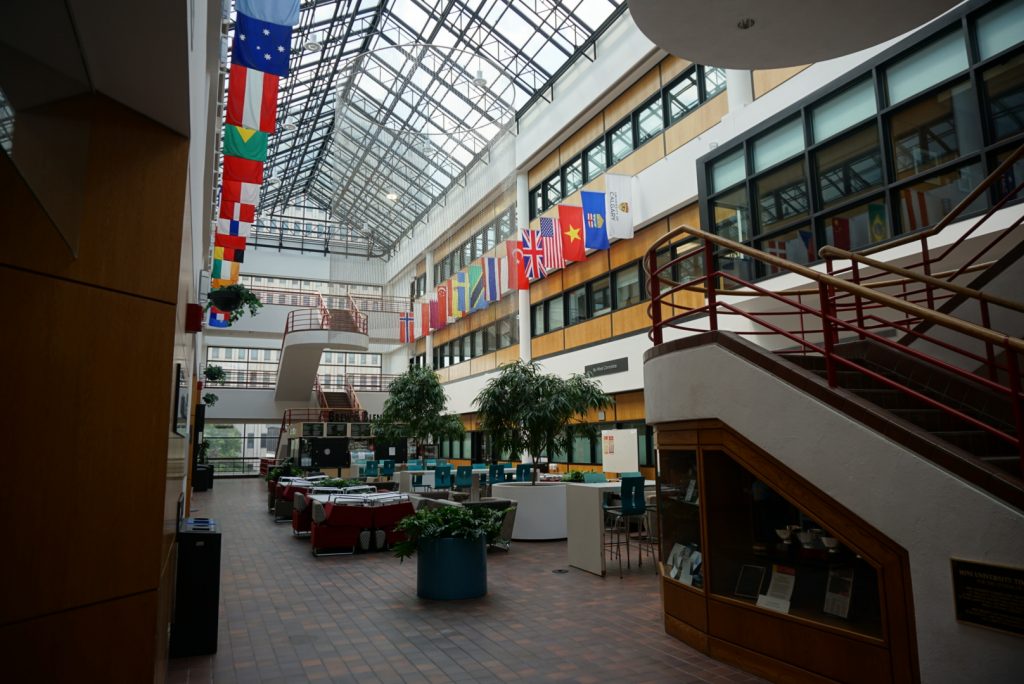 Haskayne Brew N' Blendz
Where can I find it?
From TFDL, exit the east doors (the one facing the new and shiny MacKimmie Tower) and turn right until you reach a road; to your left will be the Education Block (EDC). From there, you have two options.
One, enter the EDC. The sign above its doors should say Werklund. After the first set of doors, there will be stairs to your right; go to the second floor. After the stairs, head straight and turn right. This path will lead you through the Education Tower (EDT); continue on until you reach the +15 bridge that will eventually lead you to Scurfield Hall.
Alternatively, follow the path between EDC and the Professional Faculties building until you reach Scurfield Hall; this path will be the one to your left before you enter the EDC's doors. Then, go to the second floor, where Brew N' Blendz is located.
If you do enter EDC, right across its first floor doors is its main lounge/study area (we'll mention this again in the "Study Spaces" tour, unless you've already done that one).
---
There are coffee and snack kiosks scattered throughout campus, but like its Kinesiology A location by the same name, Brew N' Blendz in Scurfield Hall is a popular spot for students and faculty from Haskayne, Education, Nursing, Social Work, Law, and Architecture to collect and connect. If you're looking to chat with your peers about a group project or just relax and eat your lunch together, be sure to take advantage of the seating area around the kiosk. This is also the same area that we mention in the "Study Spaces" tour.