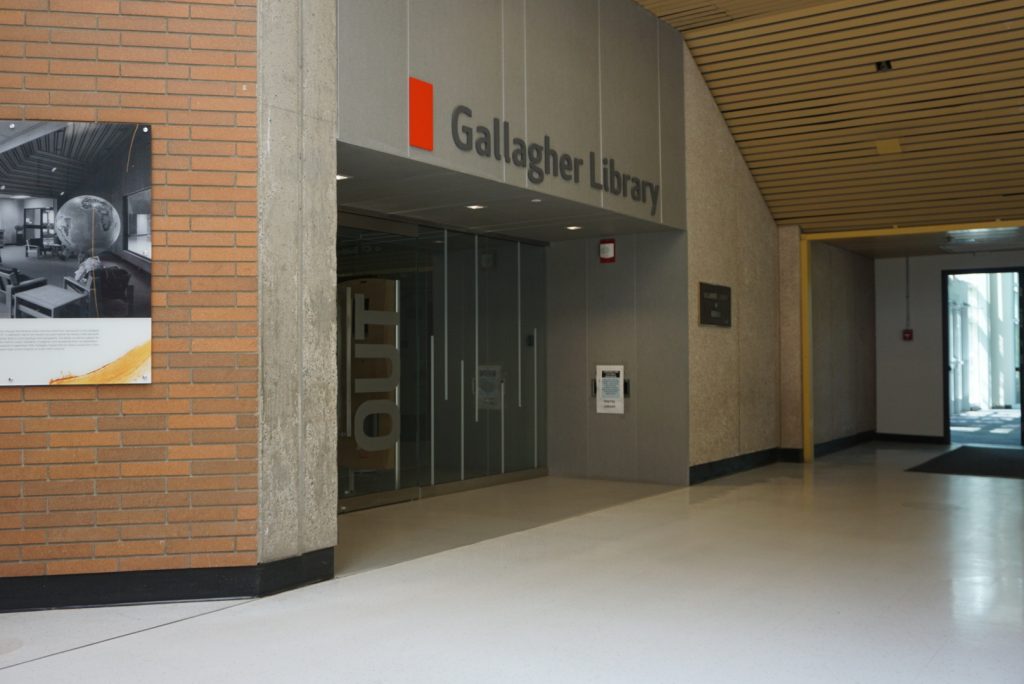 The Gallagher Library
What can I find it?
The Gallagher Library can be found on the first floor of the Earth Sciences building – just outside of the social space that forms a T-intersection connecting Science B, ICT, and Math Sciences. It has a giant globe that you can see through its window – you can't miss it. From the IKEA Hallway, you have two options:
Go down a flight of stairs, past the food stall, to Science A (which will be at your left), and once you reach Science B, turn right and follow that long hallway.
Alternatively, head straight through the lockers of the Science Theatres, past the classrooms of ST126 to ST139, turn left at the doors with the brown sign that says Earth Sciences and Mathematical Sciences, then turn left again at the end where you will follow another long hallway (there'll be numerous seats and lockers along this hallway). You'll eventually reach the T-intersection mentioned above (if you see a stairwell, then you're there).
---
Across such a big campus, there are bound to be places that you haven't discovered yet. Some of them you'll probably walk by for years and not realize the treasures they hold. One excellent study space that few students know about is the Gallagher Library. It caters to students within specific academic disciplines but is open to everybody studying at the University of Calgary.