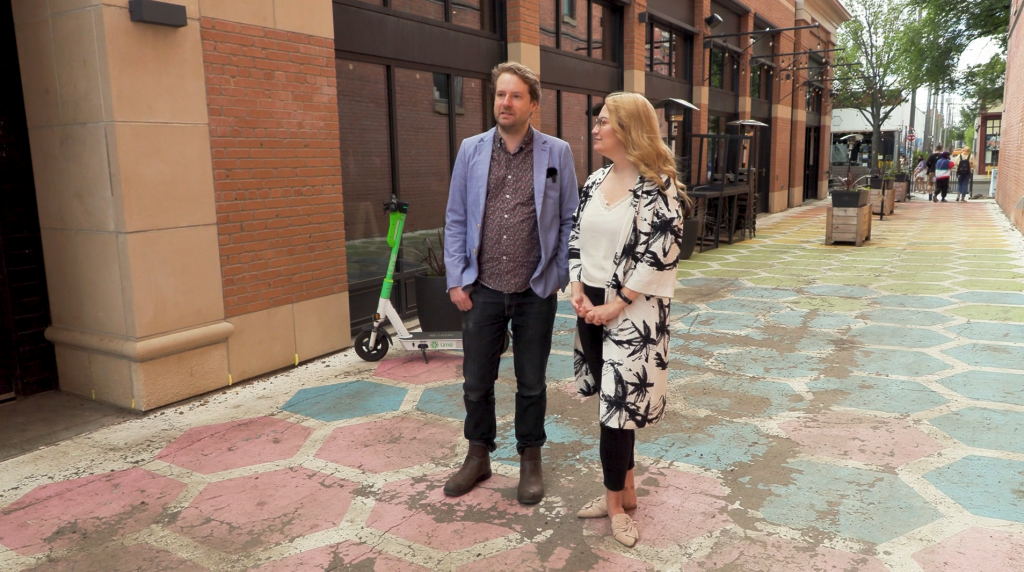 Dive into the Origin Stories of these successful Edmonton startup entrepreneurs, and discover why they chose to call Edmonton, home!
Edmonton Startup Origin Stories is an interactive tour through Old Strathcona telling the origin stories of 7 companies who call Edmonton their place of birth! From Jobber who's raised $70M+ in investment funding, to YC graduates Future Fields, to brand new companies like CODO born out of the pandemic, come and hear some inspiring origin stories from chance meetings in cafes and spray parks, to scrappy entrepreneurs dedicating their life to food security after growing up in food 'poverty', all set in the Edmonton locations that inspired these entrepreneurs and their stories most.
Not only explore the beautiful Strathcona area but uncover why each entrepreneur feels Edmonton is the best place to grow their company, and their life.
This story starts at the Rainbow Alley, next to Malt and Mortar on Whyte Avenue, and finishes at the Stollery Children's Hospital.
Rating: G
Information
The walk will take around 70mins, but can also be done while cycling, or using a scooter. The tour is also incredibly drivable (if you don't mind circling some one way streets and avoiding construction!). We recommend weather appropriate clothing, water, and a sense of entrepreneurial adventure!
Story City has teamed up with the generous support of the Edmonton Regional Innovation Network (ERIN) and Startup TNT to profile 7 startup origin stories of YEG companies, from emerging to growth companies across half a dozen industries, that represent the uniquely Edmontonian spirit of our community. Many thanks to our companies for sharing their stories with us, both business and personal, and the places in Edmonton that inspired it all!
YEG Companies in Order of Appearance: Codo, Future Fields, MACH32, 2S Water, Jobber, Honest Door, CarePros.
Production & Storytelling: Modern Muse Media
This project was possible thanks to the generous support of our funders and partners.