The Gold Coast has 3 exciting choose your adventures for you to be the hero of your own adventure.
Will you choose to become a wizard using Australia's first book of magic? Or perhaps go back in time to get your grandparents together in the surf-culture of the 50's? Or do you choose to save (or sabotage) your god-mother's wedding?
Only one thing is for certain, it's your adventure.
Find out more about the adventures by clicking on the images below:
---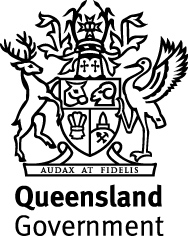 Thanks to the RADF grant board you are able to take part in 3 exciting adventures around the Gold Coast in Coolangatta, Southport and Sanctuary Cove via the Story City App.

Story City – Gold Coast is presented by Story City and funded by the Regional Arts Development Fund. The Regional Arts Development Fund is a Queensland Government and City of Gold Coast Council partnership to support local arts and culture.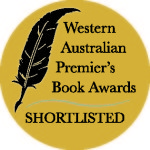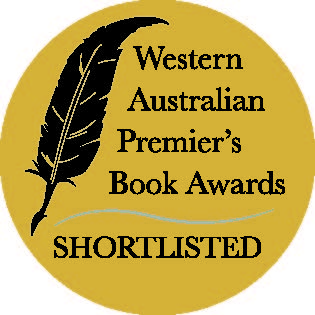 THE CHAPEL OF UNLOVE (Sanctuary Cove): PG RATING
Nominated for the WA Premier's Book Awards 2016!
Written by: Dimity Powell, Art by: Ken Best, Music by: Jed Walters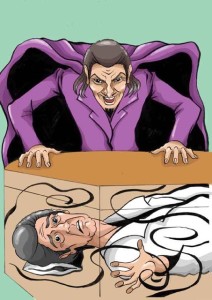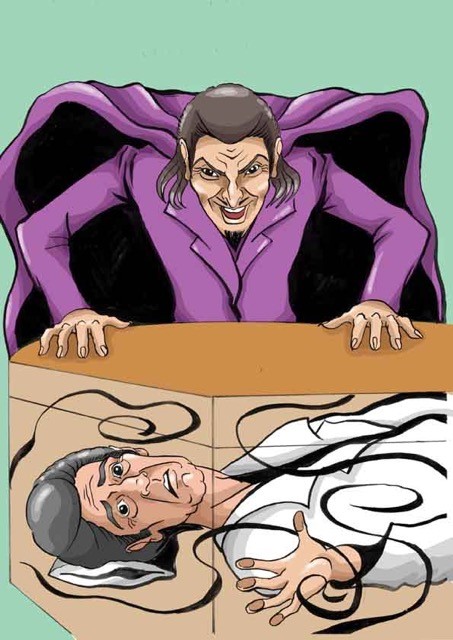 One missing bouquet, two missing rings. Will you save the day, or sabotage your godmother's wedding?!
You godmother is about to marry the man of your nightmares, an Elvis impersonator named, Barry. Despite the stunning Sanctuary Cove Resort location they've chosen for their nuptials, things turn decidedly ugly when the wedding bouquet suddenly disappears along with your godmother's antique wedding rings. As the official ring bearer, you're torn between fulfilling your godmother's dream wedding or eradicating all things Elvis from your life. Will you help them make it to the chapel on time or sabotage this clearly disastrous match?
This adventure starts on the resort steps overlooking the poolside grounds of the Intercontinental Sanctuary Cove Resort, Hope Island. This story was funded thanks to the Regional Arts Development Fund.
THE HOKEY POKEY (Coollangatta): G RATING
Written by: Tim Baker, Art by: Ken Best, Music by: Jed Walters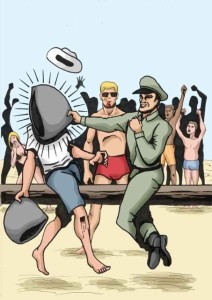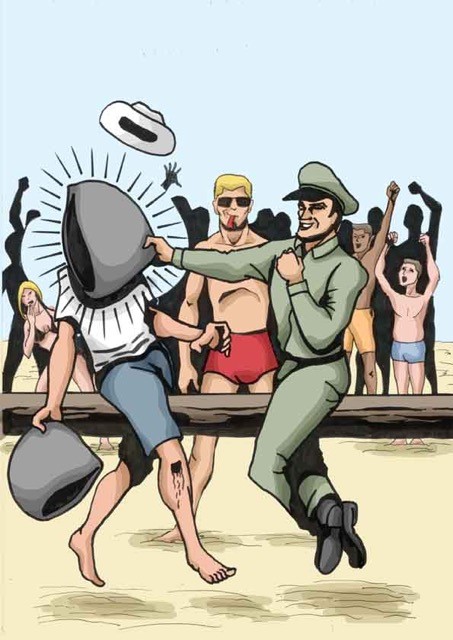 You're flung back in time to 1950's Gold Coast to match-make your grandparents. Will you succeed in bringing them together? Or fail and cease to exist?
According to family folklore, your grandparents met while doing the Hokey Pokey on Greenmount Beach in the '50s. But Grandma and Grandpa have been acting strangely. They've handed you a sealed envelope with special instructions not to open it until you're at the CWA hall in Coolangatta, where they once danced. When you read the letter claiming you're the person who got your grandparents together, you never reckoned on actually being transported back in time, but here you are in 1950's Coolangatta, with strict instructions not to 'bugger it up this time'. While navigating through a cast of colourful Gold Coast personalities, you inadvertently become entangled in your grandparents' courtship and risk altering the course of history. Can you bring the young lovebirds together and ensure your own existence? Or will you never be born?
This adventure starts at the CWA Hall in Coolangatta on Griffith Street. This story was funded thanks to the Regional Arts Development Fund.
THE BOOK OF THE SUN (Southport): M15+ RATING
Written by: Benjamin Brown, Art by: Ken Best, Music by: Jed Walters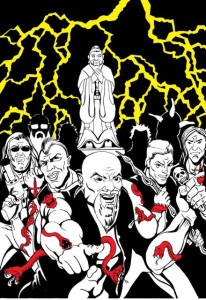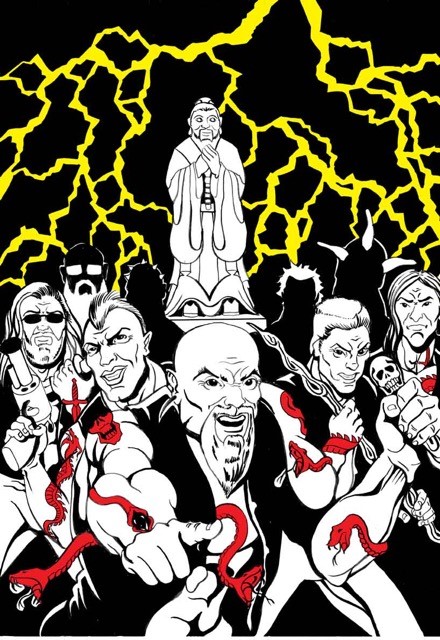 Australia's first book of magic and ruthless occult gangs rise up in Southport. Will you stop the Book of the Sun falling into the wrong hands or perish along the way?
Your friend and confidant Abramelin the mage has summoned you to Southport, pleading for your aid in a matter he is unwilling to discuss over the phone. You're a magus, a freelance magician making your way in the half-world of magic and conspiracy, but now you've been caught up in the machinations of greater powers. Implacable foes surround you and your friend, seeking to take what is yours and use it for their own foul ends. And worse, something ancient and powerful stirs in the Broadwater, shrugging off its eons-old sleep. Will you battle the agents of evil, or fall sway to their spell?
This adventure starts on at the Guardian Angels Church on Scarborough Street in Southport. This story was funded thanks to the Regional Arts Development Fund.