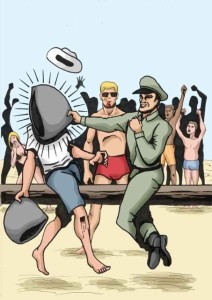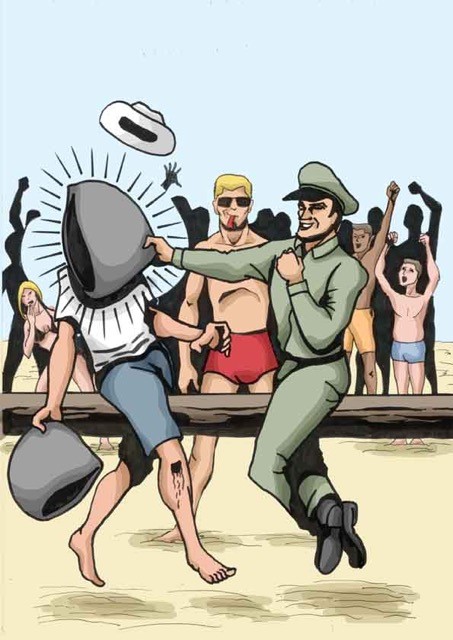 You're flung back in time to 1950's Gold Coast to match-make your grandparents. Will you succeed in bringing them together? Or fail and cease to exist?
According to family folklore, your grandparents met while doing the Hokey Pokey on Greenmount Beach in the '50s. But Grandma and Grandpa have been acting strangely. They've handed you a sealed envelope with special instructions not to open it until you're at the CWA hall in Coolangatta, where they once danced. When you read the letter claiming you're the person who got your grandparents together, you never reckoned on actually being transported back in time, but here you are in 1950's Coolangatta, with strict instructions not to "bugger it up this time". While navigating through a cast of colourful Gold Coast personalities, you inadvertently become entangled in your grandparents' courtship and risk altering the course of history. Can you bring the young lovebirds together and ensure your own existence? Or will you never be born?
This adventure starts at the CWA Hall in Coolangatta on Griffith Street.
Rating: G
Illustrator: Ken Best
Music: Jed Walters
Narration: Kevin Powe
Story City – Gold Coast is presented by Story City and funded by the Regional Arts Development Fund.
The Regional Arts Development Fund is a Queensland Government and City of Gold Coast Council partnership to support local arts and culture.