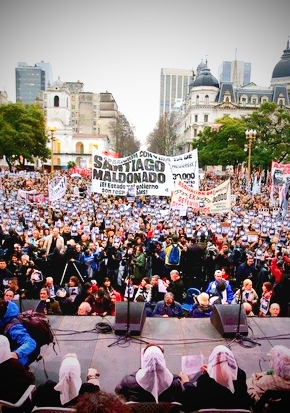 Welcome to Story City's free mini-walking tour of Plaza de Mayo, Buenos Aires, in partnership with Context Travel. In this tour you will steep yourself in the political intrigue and power struggles of Argentina, from the colonialism of the Spanish, to the revolution of 1810, to the Dirty War in the the 70's when 30,000 young Argentinians went missing. The events that shaped Argentina and it's people all start right here in Plaza de Mayo, the perfect place to uncover this turbulent history before setting out to explore the rest of the city! You will be guided by local Buenos Aires storyteller, Context Travel Guide, and architect, Juan Pablo, who has lived here for over 30 years.
The tour should take you between 30 to 40 mins and will visit 5 of the most historic locations in the Plaza and Buenos Aires including: Buenos Aires City Hall, Buenos Aires Cabildo, Avenue de Mayo, and Casa Rosada.
If you don't have mobile data in Argentina, you can pre-download this tour via Wi-Fi using the information below.
This tour starts in front of the Buenos Aires City Hall on Plaza de Mayo. The tour was created in partnership with Juan Pablo and Context Travel.
Narration: Juan Pablo & Emily Craven
Cover Image: Prensa Obrera under CC License 4.0.
This Tour is Brought to You In Partnership with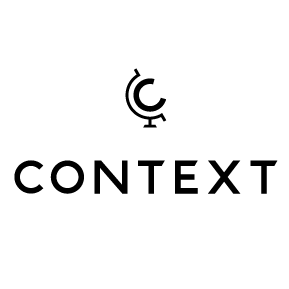 Information
Bring plenty of water and sun protection. Earphones will give you the best experience listening to the audio.
Buenos Aires is normally pretty safe, but as with all Latin American destinations do keep an eye on your surroundings, make sure any cameras are on straps across your body, and don't keep your phone loose in a pocket – always keep a hand on your device during the tour or store it in a place that is not easy to pickpocket.
If you do not have mobile data, you can pre-download this story on your phone via Wi-Fi before you leave your hostel. To do this follow the below instructions:
To pre-download the story go back to the story list and selected the 'Config' tab. Turn on the 'Download Media at Start of Adventure' option (the square will be red when turned on).
Go back to the 'List' tab and select The Power Struggles of Argentina adventure.
Then, at your home before you come on your adventure press the 'Start' button below. It should take around 10-30 mins to download the files to your adventure.
Note: Keep the app open to retain the files. If you select 'End' on the adventure it will wipe what you have downloaded, so don't 'End' the adventure until after you've completed it!