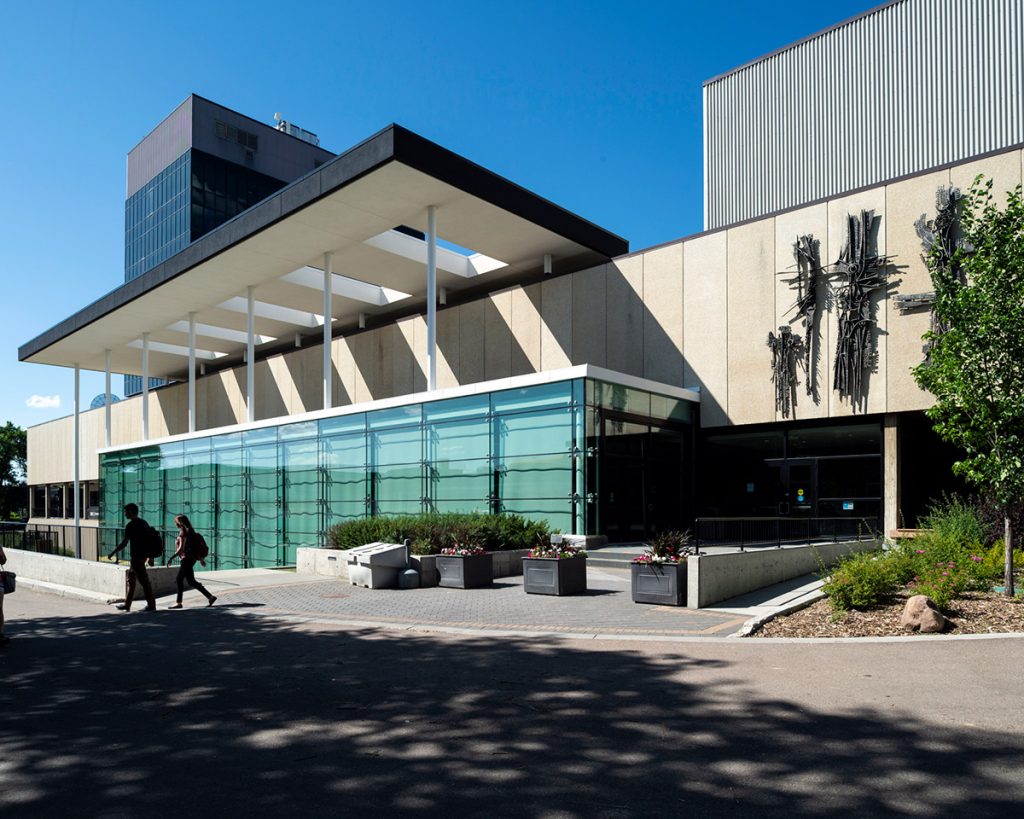 Stop 3: SUB
Settling into your first year at university means that there are a lot of things you need to prepare. Well, don't worry because SUB's got most of your troubles covered! SUB, which is short for the Student's Union Building, is one of the main student gathering places on campus. You'll find out more about it in the Student's Union Orientation.
SUB has an amazing study space that has comfortable bean bags and large windows to help you get into that relaxed study mood. Aside from the cool study spaces, SUB has a variety of food vendors and offers many student services. There is a bookstore, a print shop, a pharmacy, a photo lab, a convenience store and a clinic that you have access to all year round. We have only listed a few of the services but there are so many more and we encourage you to see the whole building when you're not zooming to get to class.
On to the next place shall we? Let's head straight ahead so SUB will be to our left and the admin building will be our right.  We are headed for an open area located between several buildings that you may want to visit soon. Continue walking along this pathway till you are somewhat in the middle of this open area. Please check the Story City map to know exactly where you should be.