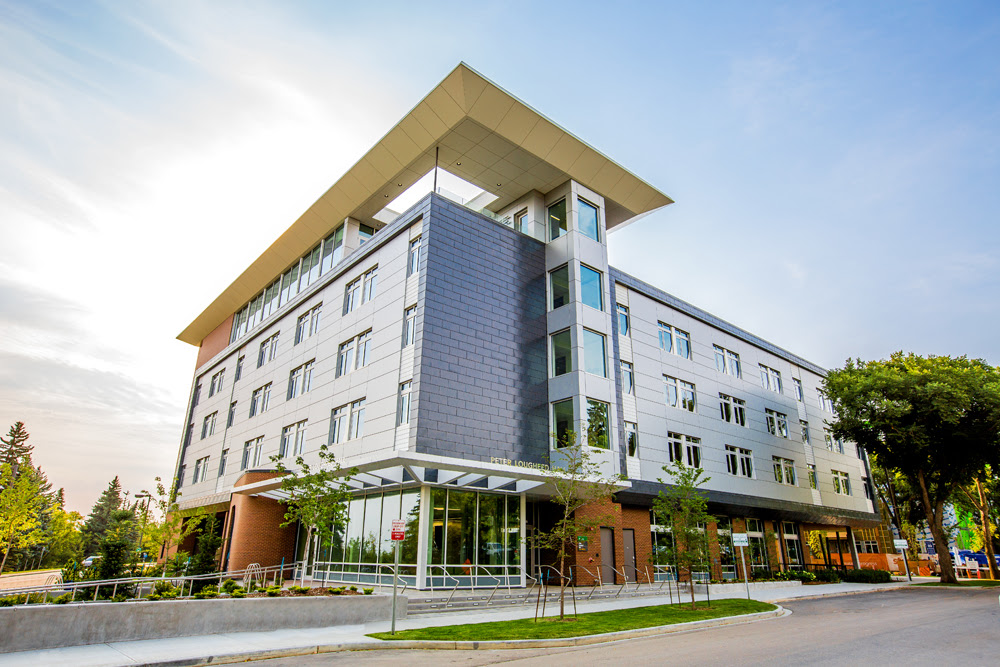 Stop 5: PLH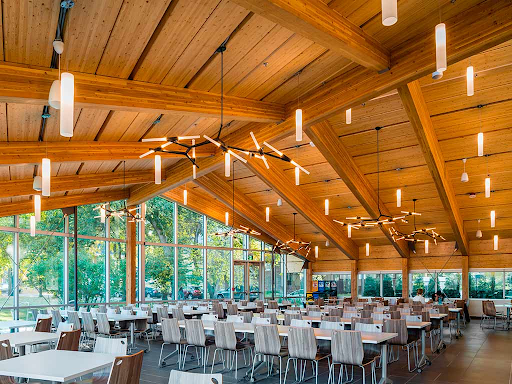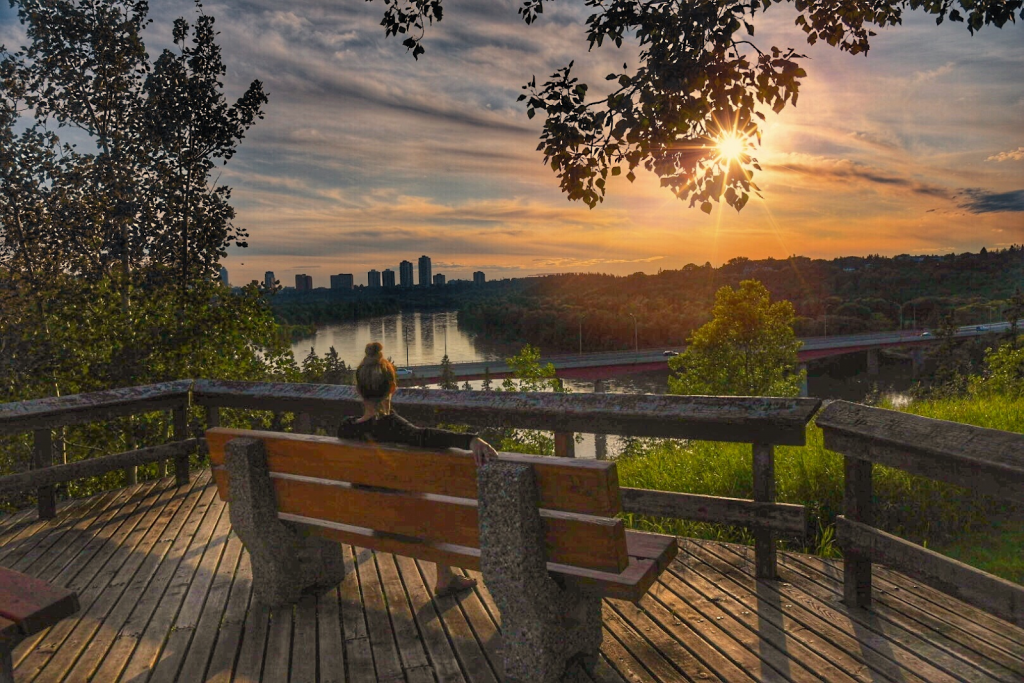 I'm sure you keep hearing about UAlberta's vast array of residence buildings, but this may be your first time making your way to this side of campus. So, Welcome to Peter Lougheed Hall, more commonly known as PLH. PLH is part of the network of residence buildings called "East Campus". You may come here often if you have classes on this side of campus, as Lister residents have access to PLH Dining Hall to eat. Similar to Lister's Dining Hall, PLH is all you can eat, so feel free to use your meal plan to grab a quick lunch and latte!
PLH is known for its stunning view of Edmonton's iconic River Valley. The River Valley stretches along the Saskatchewan River and is an integral part of our campus, and the entire city for that matter! Believe it or not, the River Valley is 22 times the size of New York's Central Park. Due to its size, there are long stretching pathways that are perfect for walks, bike rides, rollerblading, picnics and more. One of our favourite activities is visiting one of the 40 off-leash dog parks in River Valley! Want to know where the parks are and what else you can explore? Check out the link in the story city app that is provided at the end of this audio.
Now let's make a 360 actually no, do a full 180 and face the parking lot that you just came from. We kinda have to go back in that direction. We know, we know, but hey if we didn't come here would you have gotten to see PLH and learn about the River Valley? That's what we thought. Anyways, head towards the North West. If you're an all-star with your compass then you should see a bus stop and a large sign that says HUB to your right.