Welcome: Nîpisîy House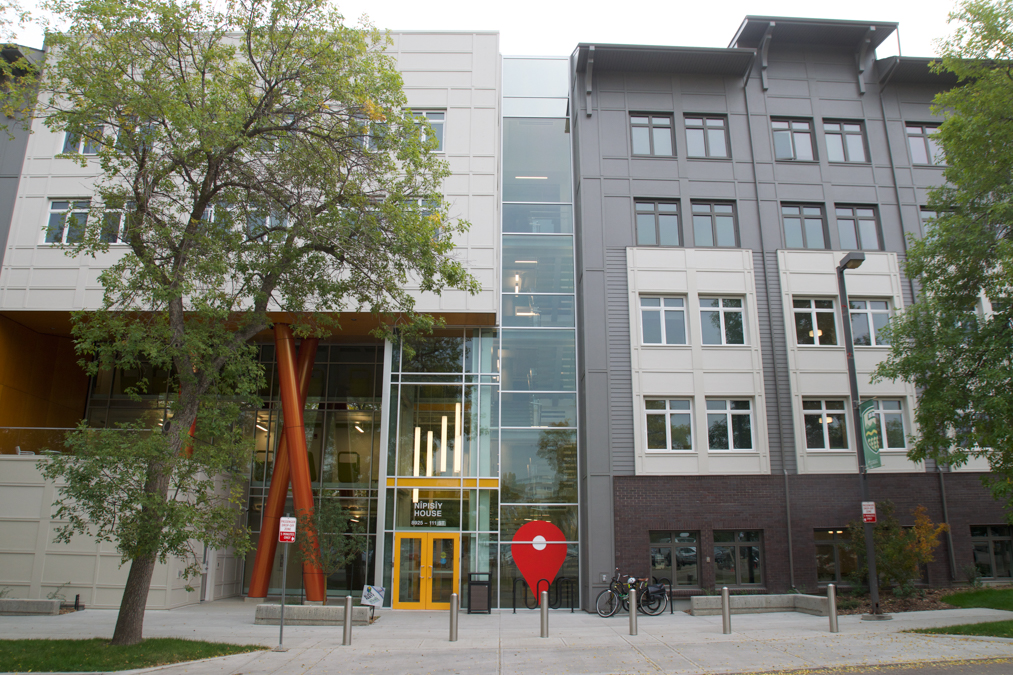 Welcome to the residence at the UofA! With North Campus covering about 50 city blocks, and being home to around 150 buildings things may seem confusing at first. We assure you it's not once you know how to get around! On this walk, we're going to introduce you to the important landmarks of your new home. Chances are, you are an upper-year student who has decided to live in residence and now, you want to familiarise yourself with your new community. Well, here's your opportunity to do just that!
Let's begin by understanding the land that we are standing on. Alberta North Campus, and actually all of Edmonton, is located on Treaty 6 territory. You'll hear this being said a lot throughout your time on campus, but what does this actually mean? Well…
"The University of Alberta is home to a diverse and welcoming community of over 1,300 Indigenous students from across the country, and Edmonton has the second-largest Indigenous population of any city in Canada. We celebrate our Indigenous heritage, including the ancestral lands on which our university is located today. The University of Alberta respectfully acknowledges that we are located on Treaty 6 territory, a traditional gathering place for diverse Indigenous peoples including the Cree, Blackfoot, Métis, Nakota Sioux, Iroquois, Dene, Ojibway/ Saulteaux/Anishinaabe, Inuit, and many others whose histories, languages, and cultures continue to influence our vibrant community" (University of Alberta).
Although walking around and enriching your knowledge about your campus is great… having a little … incentive to complete this never hurt anyone. Yes if you guessed it, there is a prize at the end of this walk but how do you win this mysterious prize hmmm? Click the Google link in the Story City app at the bottom of the page before you head to your next stop. Answer the trivia questions correctly (either during or after the tour) to get a chance to win!
Time to move onto International House, the main Residence Services office in East Campus. You probably picked up your keys there! Head South on 111th street. Your next destination will be on your left in about 150 meters.
Before you head to your next stop please watch the video located on your screen by Dr. Elder Francis Whiskeyjack. It is about Nîpisîy House.