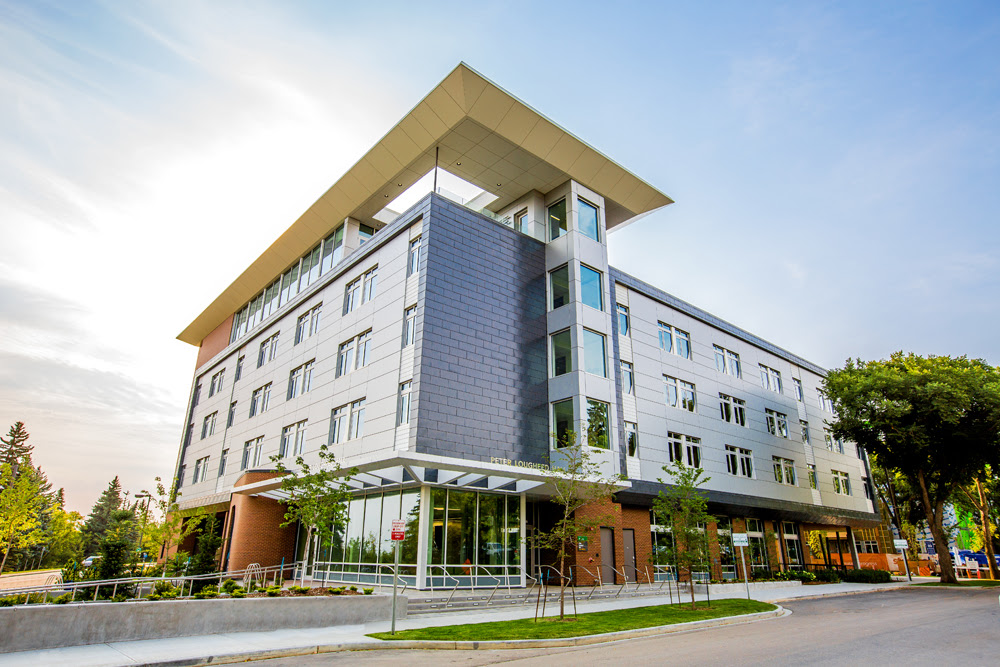 Stop 8: PLH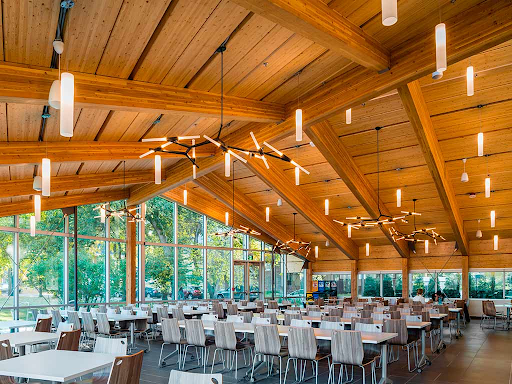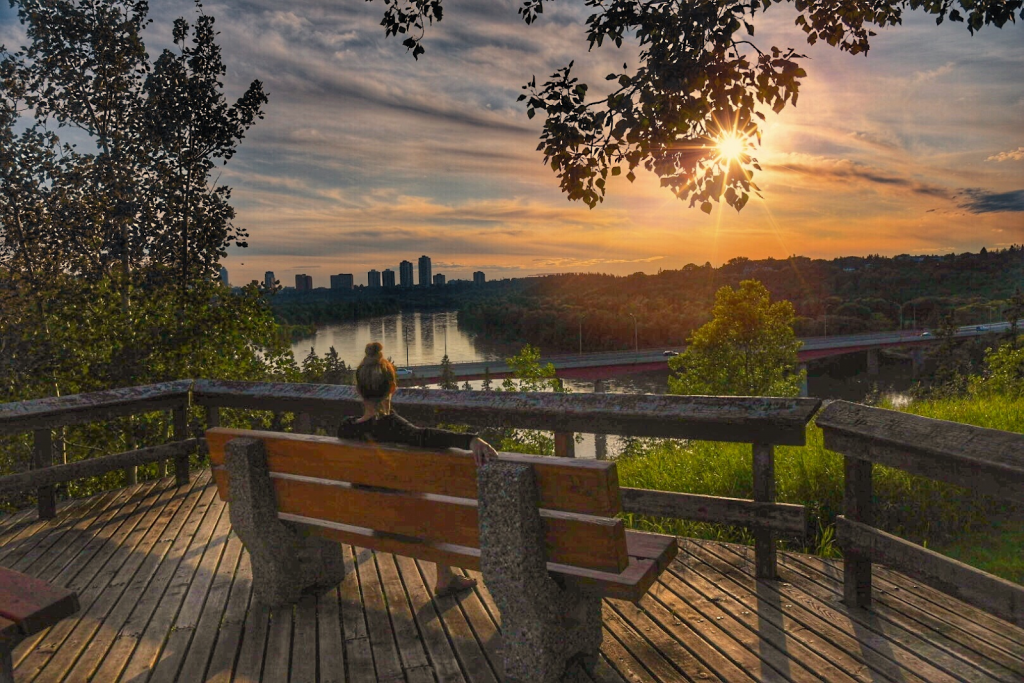 Welcome to Peter Lougheed Hall, more commonly known as PLH. PLH is a primarily first-year residence right here in East Campus. Peter Lougheed Hall also has a dining hall that you can access (depending on the current COVID-19 restrictions). You can either pay per visit or purchase a voluntary meal plan. Pretty convenient! Similar to Lister's Dining Hall, PLH is all you can eat, so feel free to grab a quick lunch and latte!
PLH is known for its stunning view of Edmonton's iconic River Valley. The River Valley stretches along the Saskatchewan River and is an integral part of our campus, and the entire city for that matter! Believe it or not, the River Valley is 22 times the size of New York's Central Park. Due to its size, there are long stretching pathways that are perfect for walks, bike rides, rollerblading, picnics and more. One of our favourite activities is visiting one of the 40 off-leash dog parks in River Valley! Want to know where the parks are and what else you can explore? Visit the link below in the app.
Although the campus is beautiful, let's take a break and explore some of the businesses on the outskirts of campus. Even if you were here last year some of them may have been closed during your time living in residence, so get ready to discover your new favourite cafe or eatery! Continue East along Saskatchewan Drive, until the road connects to 90th Ave. Go East on 90th Ave until you see a set of stairs escaping into the River Valley. Go down these stairs, cross the train tracks and go up the hill. You'll now be on 109th street! Continue trekking until you reach Garneau Theatre. This is our next destination.