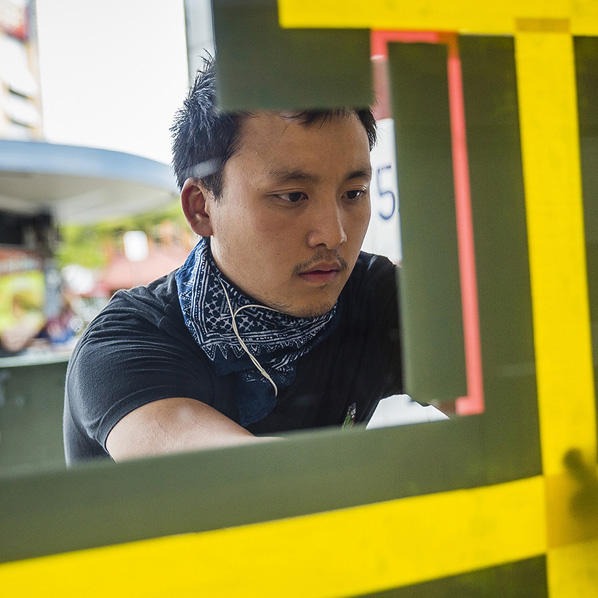 Click the Audio button to hear the artist talk about his art practice.
Vanghoua Anthony Vue
Vanghoua Anthony Vue is a multidisciplinary artist working in painting, sculpture, drawing, installation, public art and community-based art. Vue draws on popular culture, street art, the everyday, DIY ethic, and art history to bring aspects of his Hmong heritage into a contemporary art context. Central to Vue's practice are explorations into identity and representation, tradition and innovation, diaspora and migration, history and memory.
You can find out more about Anthony at: http://www.vanghoua-anthonyvue.com
Start your tour at the paved area outside the Coop Cafe. Look up and you will see 5 lightboxes. Click here to begin your tour.