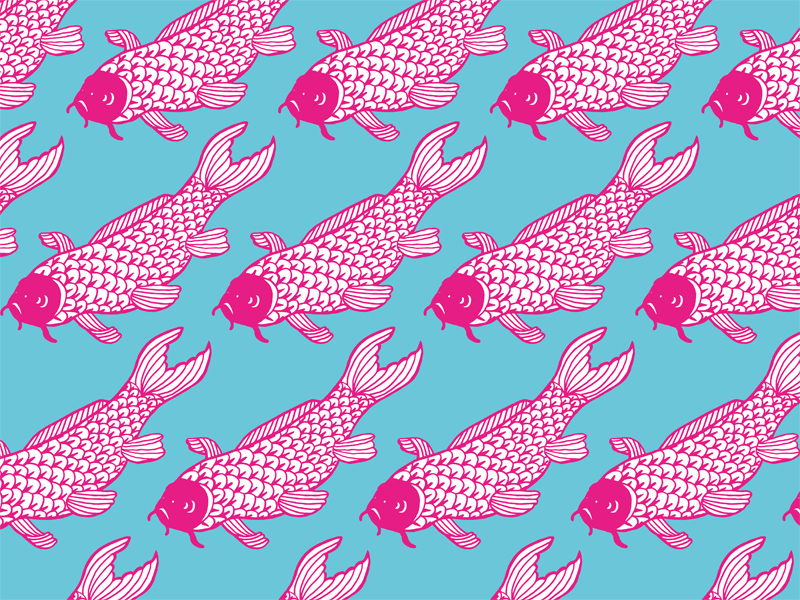 Artist: Elysha Rei (Gould)
Click the Audio button to hear the artist talk about the influences behind this art piece.
Light Up The Night
Artist Elysha Rei (Gould) has reinterpreted her large scale-paper cut works into a positive and negative pattern play that illuminates the street at night. These permanent lightboxes provide a changing display of contemporary art adding to the character of Eagle Lane.
The Koi carp is a recurring motif in Rei's work and represents the growth of her arts practice. Her previous explorations using this motif are paper-cuts in monochrome, here the Koi is presented in an array of vibrant colours.
Work: Elysha Rei (Gould), Not so Koi, 2016.
Materials: Digital print on translucent film.
Don't start walking yet, explore the works on the street furniture and paving where you are standing at the Coop and Detox cafes. Click here to hear about this artwork.