See how the artists installed the artwork on the location.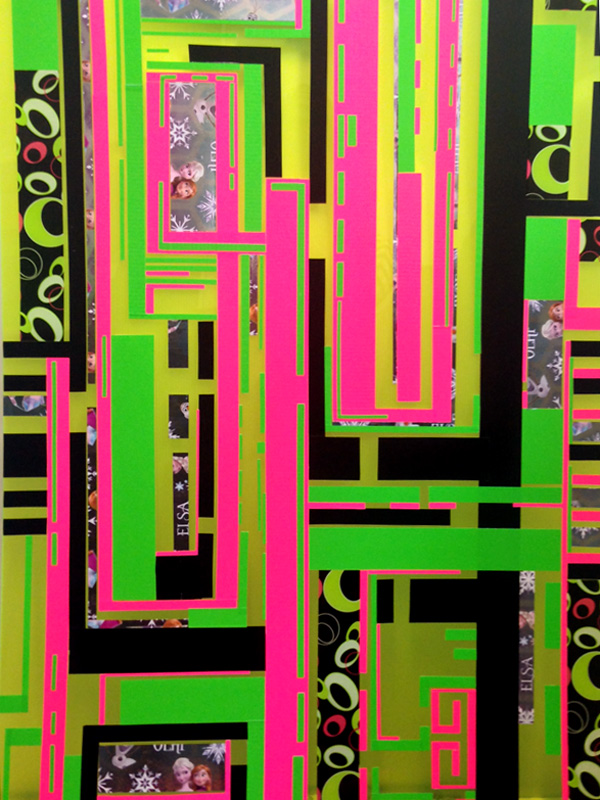 Artist: Vanghoua Anthony Vue ('1995-2016', 2016, detail of one panel – work in progress.)
Click the Audio button to hear the artist talk about the influences behind this art piece.
Cultural Connections
This work by Vanghoua Anthony Vue indicates the time from which there has been a Hmong community within the Brisbane metropolitan area and records this settlement using historical dates as reference 1995–2016. The years are written using the Pahawh Hmong language system. Vue not only references language systems but also street art, popular culture, typography and design.
Work Title: Vanghoua Anthony Vue, 1995-2016, 2016.
Materials: Acrylic sheets, corflute, polystyrene foam, duct tape, cloth tape, contact paper.
Walk down the Lane toward the Creek Street entry to Eagle Lane, you will see cobblestone paving and a glass and steel railing at Central Plaza. Remain alert as trucks pull in here and stand out of the way to view this work. Click here once you spy this artwork.