See how the artists installed the artwork on the location.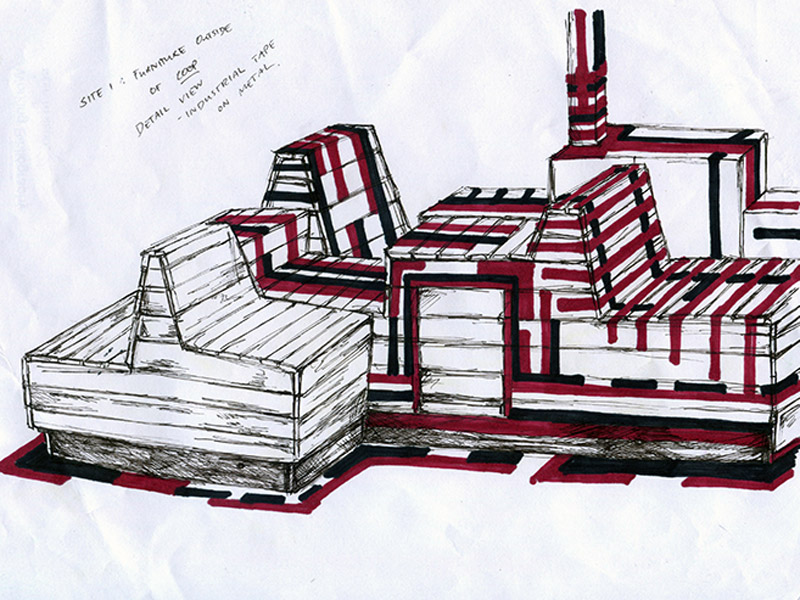 Artist: Vanghoua Anthony Vue (Artist Sketch of Tape Work, 2015).
Click the Audio button to hear the artist talk about the influences behind this art piece.
Dynamic Pattern Play
Using materials, resources and symbolism which reflect the urban environment and Hmong textiles, this work translates Hmong cultural heritage through the Australian experience.
Artist Vue references the bright neon colours and patterns found in traditional Paj ntau or Paj ntaub or "flower cloth" Hmong textiles. He has deftly overlaid these patterns onto street furniture and paving using the site an 'expanded cloth'.
Work: Vanghoua Anthony Vue, Paj Puam (Flower Area), 2016.
Materials: Corflute, paper cut outs.
Cross Eagle Lane and walk to the Queen Street entry. Stand on the pavement and look back at the 2 tall windows at ANL House. This is the next work Kawa Koi by Elysha Rei. Click here once you reach the artwork.