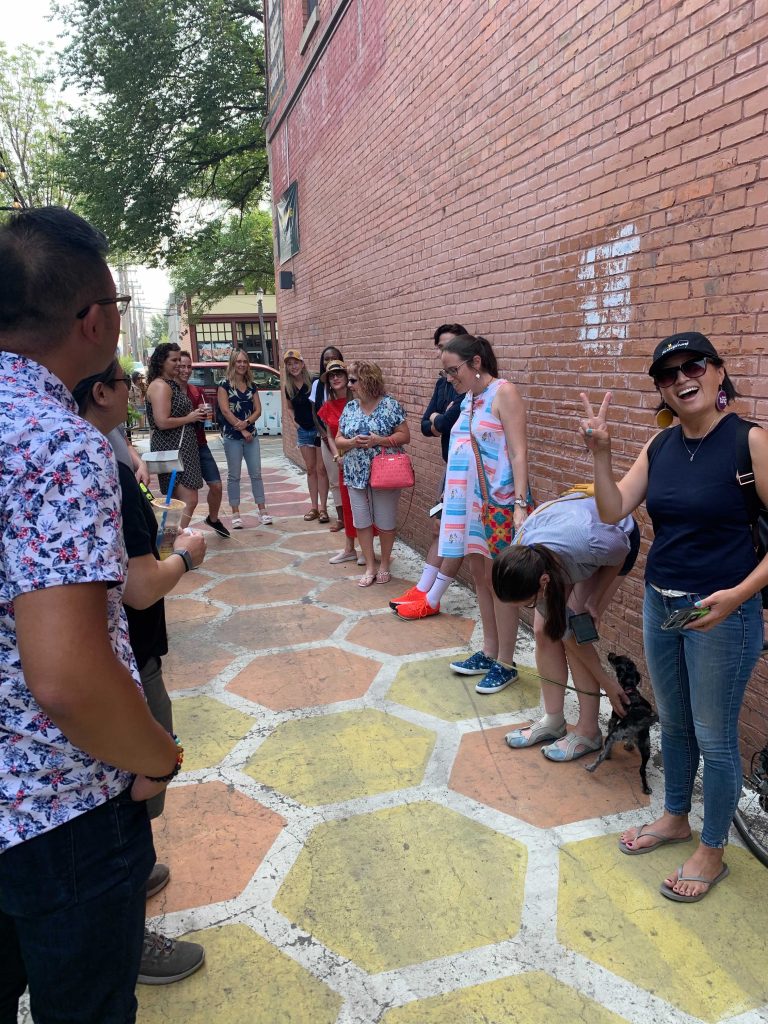 At Story City we transform streets into adventures, creating new ways for people to interact with cities via our educational solution for cities and organisations.
Story City is a GPS app for location-based storytelling with each real-life choose your adventure, puzzle trail, or historical tale through city streets only opening if you're in the right location. We essentially act as a combined digital/real world event that can be done while social distancing, that takes you on an adventure through the streets you'd never find in a guide book, and doesn't require you to gather (but increases engagement with public spaces & cultural content).
The tools allow you to digitise the content you already know how to create (audio, video, images and text) and allow you to overlay it in multiple languages over the real-world places you visit in your programs to aid in cultural learning, language immersion, and retention (via gamification).
Need something to introduce Story City at the team meeting? Below is a downloadable info package and case studies you can share with your team:
Book an initial chat and demo with Story City about your potential project today.
Not sure what's possible? Our production team has worked with dozens of organisations on hundreds of activations, expanding their team's capacity to deliver the perfect, long running awareness campaigns and activations. Discover more about our services, or see sample projects for inspiration via the buttons below.