Awww-yeah! We're excited that it's time to add to our team here at Story City and we're looking for a Communications and marketing coordinator. If you're looking for work in a young interactive media/gaming company, with a talented and enthusiastic team, and are in Canada, we're looking for you! Find out more about the opportunity below!
About Story City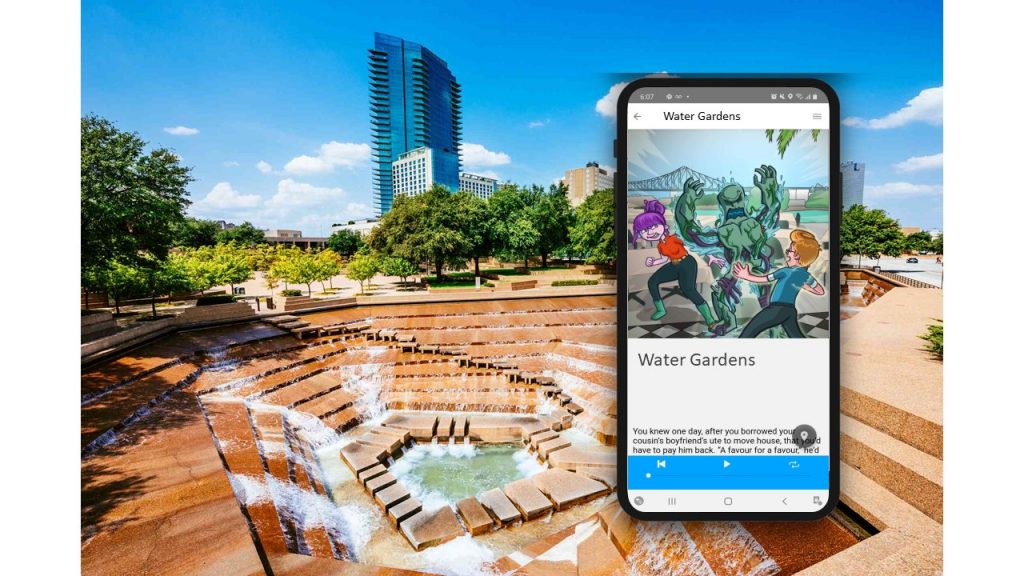 Story City, like Pokemon Go or Geocaching, but with stories, is the world's first marketplace and App for location-based stories, with each real-life choose your adventure, puzzle trail, or historical tale through city streets only accessible if you're standing in the right location. Each story is created by local creators who know their cities best. At Story City, we are of the firm belief that it is local stories and storytellers that are the change makers in our society. We empower creators to make a career in the cities that they love, by telling stories they can live. We want to redefine stories so they're something you're a part of, rather than something you're told, and to make cities places you interact with and explore, rather than just walk through. We're a little bit of GIS, gaming, AR, and adventure all rolled into one.
The Position
We have an exciting time ahead of us: we are rebuilding the Story City app from scratch, turning it from just an app into a collaborative and interactive marketplace platform that allows any creator or storyteller across the world to create and sell interactive stories set in the location you're standing. You'll be leading our marketing efforts to draw in partners and users in the lead up to, and after the re-launch of the new version of our platform. The work you do will set the direction and roadmap for our marketing efforts for the next 18 months of the company. This is the chance for a young marketing manager to really own their strategy and build it from the ground up, being part of an early stage startup with a rapid experimentation and creativity process. This marketing will set the foundations for building our community of creators and adventurers.
This position is full-time, 35-40hrs/wk, in a remote working team. You can be from anywhere in Canada. We run a 6mth probationary period, with salary between $45-50k/year.
Duties and Responsibilities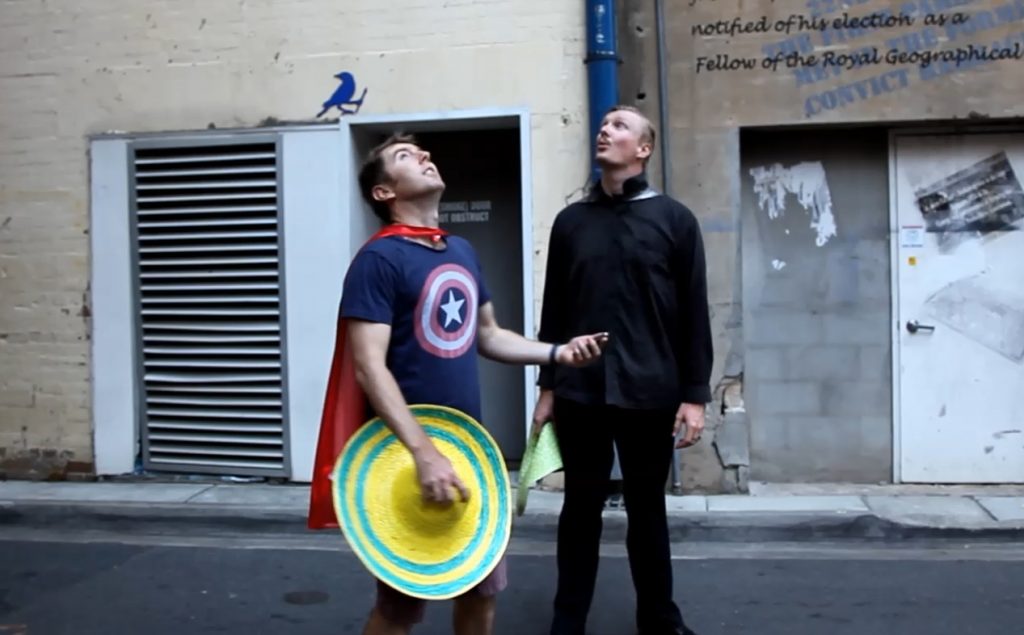 Strategic Social Media Marketing – Conduct an audit of our current social media presence and/or other current communication channel(s); develop and implement strategies for improving our online presence and increasing engagement; create a content calendar; creating useable social media and blog posts.
Marketing Communications – create an integrated email marketing strategy, including templates, content suggestions, and campaign to drive newsletter signup.
SEO Strategy & Recommendations – Develop and implement an SEO strategy; provide content suggestions and recommendations to increase search visibility; increase our inbound traffic and optimize the customer journey; increase inbound leads.
Content Creation & Evaluation – development of promotional videos for different customer segments and platforms, development of SEO optimised content for the blog, development of social media images, copy and branding.
Market Research – Conduct customer surveys or focus groups to gain insights into the perceptions and behaviours of our target customers; identify expansion opportunities; identify key messaging for product.
Our goals over the next 12 months in these areas are to:
Strategic Social Media Marketing – Improve our online presence, reach and excite more customers, and effectively promote our brand through compelling, consistently branded content.
Marketing Communications – Improve our brand's presence and capture market share prior to launch of our marketplace iteration of the product.
SEO Strategy & Recommendations – Generate more traffic and usage/newsletter sign ups through search engines.
Content Creation & Evaluation – Effectively communicate our brand's story, product and mission to a broad audience.
Market Research – Gain a better understanding of our target market and ensure we are optimally positioned and our product and pricing aligns with our target sector/customer.
What We're Looking For: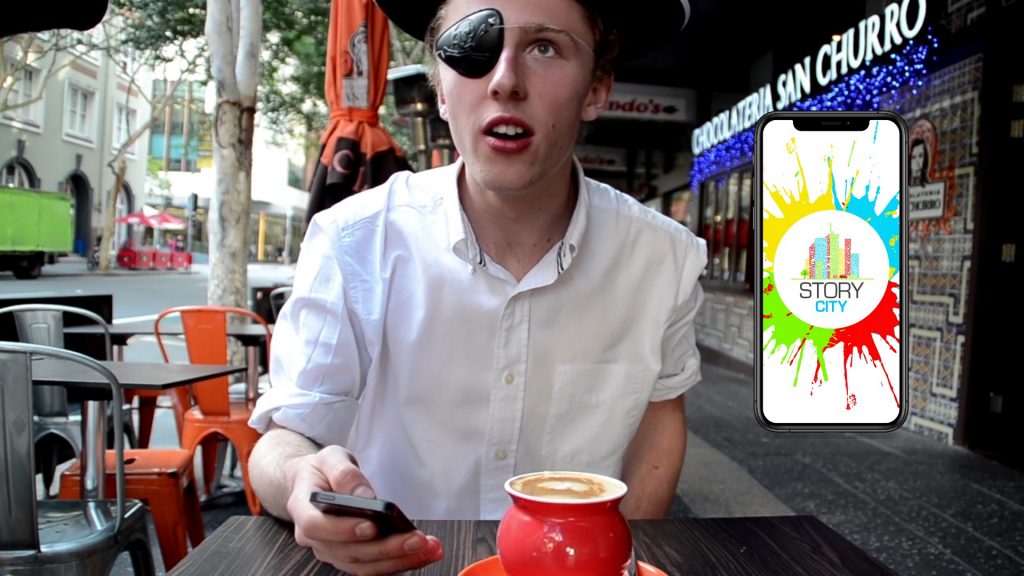 Who is passionate about all types of storytelling/publishing.
Has an interest in either: gaming, travel, podcasts, geocaching, publishing, or the media & entertainment industries.
Is a self-starter and highly motivated as the internships are virtual (and you'll be working on a product that spans the world),
Who is open to experimentation,
It is also helpful if you are not only an avid consumer of stories, but also a content creator in some capacity (you write, draw, compose, take excellent photos, make short films, etc).
While we're looking mainly for 1-2 years experience in a previous marketing position or a degree in marketing, we know that super prepared and raw talent can just as easily wow. So use the cover letter and examples to your advantage.
Our initial funding for this position is coming for the Digital Youth Skills Program which has several candidate requirements set by the Canadian government here: https://www.ic.gc.ca/eic/site/122.nsf/eng/00001.html Please only apply if you meet these requirements. We are happy for you to be based anywhere within Canada as we work as a remote team.
Please note this position is for someone to be fully employed with Story City, we are not looking for solicitation from contract marketing agencies.
How to Apply
Please send an email cover letter detailing your company fit, and a PDF resume (titled CV – YOUR NAME) to us here at info (at) storycity (dot) app by February 2nd, 2022. In addition to your cover letter & resume, please provide:
We can't wait to meet you!