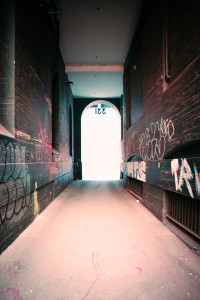 Your best friend Saloni has been kidnapped!
If you want to see her alive again, you will need to do exactly as her kidnappers say.
Along the way, you will solve riddles to meet the kidnappers demands, learn about works of art and sculpture in the Melbourne CBD, and discover lost connections between India and Australia. And maybe, just maybe learn who is behind the recent robberies from the National Gallery of Victoria.
This adventure requires you to solve riddles to continue with the story and starts at the ACMI Entrance in Federation Square in Melbourne CBD.
Rating: PG
Narration: Kevin Powe
Artist: Cover art by Connor O'Brien, in story art by Emily Craven
Information
One of our rare puzzle trails on the Story City app, you need to solve clues as part of this adventure! You will be given a clue in the audio and text at each location. Once you think you have found the object in question:
Minimise the Story City app,
Capture a picture of the object and post to you favourite social media with the appropriate hashtags – #StoryCity and #WritingOurMelbourne
Enter back into Story City and hit the red button on the page to find out if you were correct and receive instructions to the next location and clue.
This piece was commissioned by the Melbourne UNESCO City of Literature especially for Jaipur Literature Festival Melbourne. See the writer at JLF Melbourne: http://mwf.com.au/session/jlf-melbourne-writing-melbourne-readings/
This story was made possible by the Melbourne City of Literature.