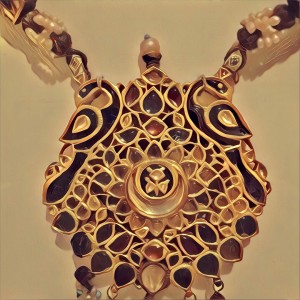 City Square
You look around the rectangular City Square. It is a long, understated pedestrian plaza with restaurants and cafés on one side and stepped grassy areas on the other. Tourists, students and office-goers are lounging around at the square. A long pool of water, marked by small fountains and bridges, stretches along the length of the plaza. You wonder whether the answer to the riddle is hidden in the ground again – perhaps in the floor of the pool this time.
Find us a man's best friend
Stolen once, but back at the end.
You start walking alongside the pool, towards Collins Street, puzzling over the clue.
Man's best friend is a dog. What connection could dogs have with City Square? Surely, you are not supposed to take pictures of people's pet dogs. Or steal them. Shit! Surely, not that.
What here could be related to man's best friend? You and Saloni know the history of the City Square intimately. It was built in the 1970s and redeveloped again in the late 90s. It was here that Tipu Hall, a masseur from Mysore, India, once had his offices in the prestigious Victoria Building, which was demolished to make way for the square. Hours of research at the archive had helped Saloni dig up the lost history of the immigrant masseur's rise to become the father of physiotherapy in Australia in the late 19th and early 20th centuries.
But what did the dignified masseur from India have to do with this whole debacle?
You have reached the end of the pool. Nothing in its floor or surrounds gives you any leads.
Frustrated, you look around. In front of you, is a large, off-white wall in concrete blocks – each block shaped to look like a wrinkled piece of paper. It is the back of a large mesmerising water sculpture that keeps the square hidden from Collins Street. To the left, you see steps leading you down to the intersection of Collins Street and Swanston Street.
Your eyes rove from the towering Burke and Wills sculpture, which dominates the intersection, to something small at the end of the steps. Your eyes light up. Of course, there is your answer!
You take a photo of the diminutive sculpture, and post it to social media. Re-entering the Story City app, you scroll down to the bottom of the page and press the red button…