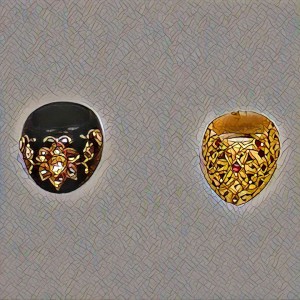 Melbourne Town Hall
Standing at the post box out the front of the majestic Melbourne Town Hall, you look across Swanston Street. What did the clue say?
Look across if hungry, and
A greater consciousness will dawn
Show us the sign – Krishna is a con.
You are staring at an unremarkable strip of clearance stores, pawn shops, clothes shops and myriad other outlets. Yes, there are some eating places among them but nothing that jumps out. Suddenly, you catch a glimpse of a restaurant's white signboard with a black and red illustration of a face on it. A sense of déjà vu sweeps through you. You've been there before. With Saloni. She'd dragged you there for some delicious Indian vegetarian food. You feel a jolt.
You cross the street to get a closer look at the signboard: Crossways. You recall what Saloni had told you about this place. It was run by the Hare Krishnas – the worldwide society that believed spiritual upliftment was only possible through a vegetarian lifestyle and devotion to Krishna. Saloni had insisted the food was blessed – and you had laughed. The Melbourne branch had been going strong for the last 30 years. Sometimes groups of men, wearing dhotis and vermillion marks on their heads, and women in colourful saris would dance merrily in processions through Swanston Street, celebrating their devotion to Krishna – one of the most loveable and popular Indian deities. You'd found it amusing that the society's official name – International Society of Krishna Consciousness – was shortened to ISKCON.
Suddenly, the penny drops. Of course! You know what you have to take a picture of.
You take the photo and post it to social media. Re-entering the Story City app, you scroll down to the bottom of the page and press the red button…