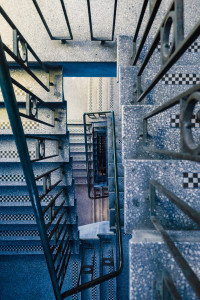 Investigate a mysterious murder and discover another Melbourne – a perilous world of myth, magic, secret societies and revenge.
You're an ambitious wannabe PI who's moved to Melbourne to solve strange cases. And you didn't have to wait long for one – the murder of 'Maricha the Magician', who was shot by an arrow on the steps of Flinders Street Station. The Body and arrow have disappeared and, even stranger, now nobody seems to remember the murder, including the police! You soon realise that to solve this case, you must explore another Melbourne: one filled with magic, myths and secret societies that will do anything to hold onto power.
Will you find The Golden Deer? Or will you fall under its spell?
This adventure starts at the top of the steps at Federation Square in Melbourne CBD.
Rating: PG
Narration: Kevin Powe
Artist: Cover art by Connor O'Brien, in story art by Aparna Ananthuni
Information
This piece was commissioned by the Melbourne UNESCO City of Literature especially for Jaipur Literature Festival Melbourne. See the writers at JLF Melbourne: http://mwf.com.au/session/jlf-melbourne-writing-melbourne-readings/
This story was made possible by the Melbourne City of Literature.