Story City is excited to announce that the Expression of Interest (EOI) is now open for our first project of 2018, in partnership with Riverland Youth Theatre, Story Town!
We are looking for a writer, an illustrator and a musician/composer to join our production team to create a new choose your adventure style story for the South Australian Riverland, in the regional SA town of Barmera.
This opportunity is open to any writers, artists and musicians in Riverland between the ages of 15 and 25 that have a passion for the Riverland and an affinity for the Barmera area. See the EOI documents and the brief for more information. If you are short-listed, you will also be invited to attend a free professional development day (valued at $300) on artistic collaboration and interactive storytelling.
Download an application form below by clicking on the appropriate link:
SUBMISSION DEADLINE EXTENSION: Applications are now due by 5pm Friday 1st of June 2018
The Brief
Story City, with the support of the Riverland Youth Theatre, will be seeking to commission the creation of ONE interactive Choose Your Own Story adventure narrative, centred around the Barmera Area. The story will be available through the free Story City app for at least a year.
Story City takes the reading experience from the traditional printed page and delivers it to smart phones and mobile devices. Through the Story City locative app, readers are guided on a trail to unravel and explore a story of their own choosing. This story, created for both locals and tourists, combines fiction, historical fact and personal choice to illuminate the area in a new and exciting way.
Story City will commission a local writer, visual artist, and musician to collaborate on the project and deliver something truly unique to the community of Barmera.
Riverland Story Town is brought to you by: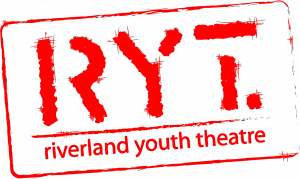 This project was made possible by the Australian Government's Regional Arts fund, which supports the arts in regional and remote Australia.
If you are not based in the South Australian Riverland don't despair! Sign up to our Writer or Artist/Musician newsletters and you will be the first to hear about EOIs for other cities across Australia.