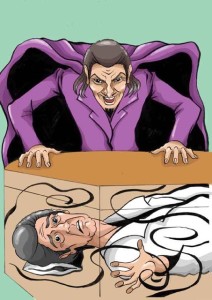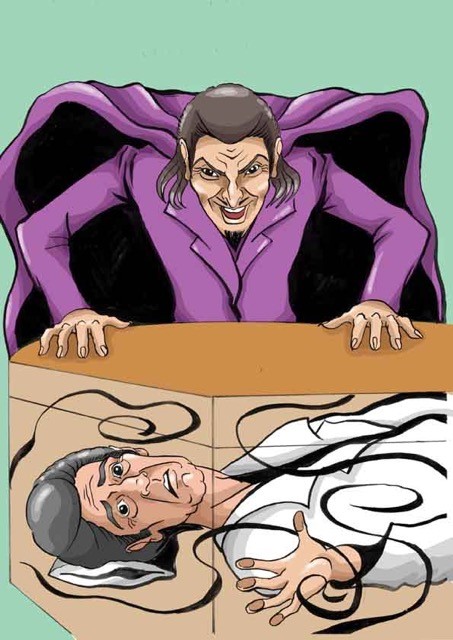 Dimity Powell is the author of the hilarious romp through Sanctuary Cove, The Chapel of Unlove, available free on the the Story City app. Learn about Dimity, the inspiration for the story, and a bit about the spoofy features of the Gold Coast below. Then if you're in the Gold Coast, grab your phone and take this adventure through the Sanctuary Cove streets!
*DISCLAIMER- includes dinosaur references. Sorry (not sorry).*
---
First, the important questions. Considering the sort of day you've had, what dinosaur would you be?
😛 One of those long necked, long legged, fast-running, meat-eating bird ones (no, not the precursor to a chicken, but something agile and energetic).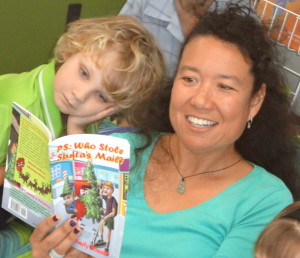 Movie makers tend to describe a movie as 'something meets something', like Matrix meets X-Men, Matthew Reilly meets the Time Traveller's Wife, the Walking Dead meets My Little Ponies. What would you use to describe your story?
Elvis meets Death at a Funeral.
Tells us about your Story City story?
The Chapel of Unlove is a comical romp through one of the most visually striking, epicurean rich, yachting playgrounds of the Northern Gold Coast. Yet despite the stunning Sanctuary Cove Resort location, ex-showgirl Delilah and her prospective Elvis impersonating husband-to-be , Barry have chosen for their nuptials, things turn decidedly ugly when the wedding bouquet inexplicably disappears and along with it, Delilah's antique wedding rings. Whether they make it to the chapel on time or succumb to the magical mayhem of the Cove is your choice.
Did you know much about the Gold Coast before you started? What's your favourite place to show people now?
Yes and no. The Goldie has been home now for around 15 years and I really enjoy delving into the sometimes-inglorious history of this region, although I confess, the most fun I have is when we have visiting friends and family over and can play tourist with them. I am constantly gobsmacked by the gorgeous hinterland and infinite array of eateries on offer here but have to say, I'm honestly really proud of show casing the Northern end of the Coast, namely Sanctuary Cove. I was quite well acquainted with the Marine Village and Resort however, now feel an even closer affinity. It is truly an area easy on the eyes (if not the pocket!) that attests so well to one version of Gold Coast reality in an almost surreal way.
What is it about Gold Coast that lends itself to your spoof-style story?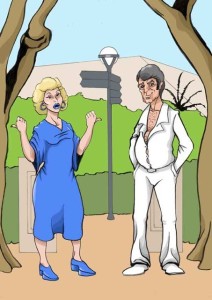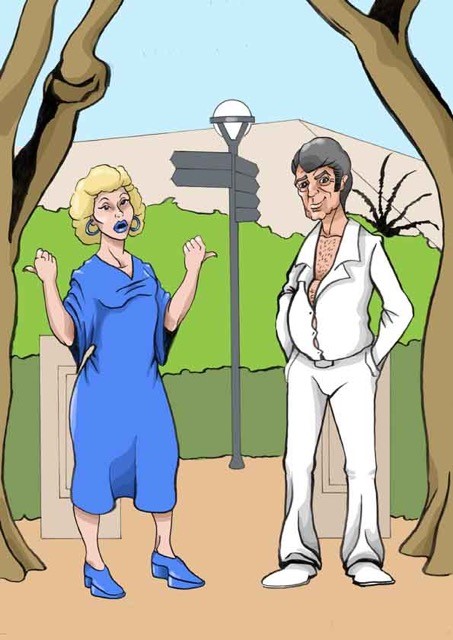 For many, the Gold Coast is a destination gilded with the expectation and the promise of dreams comes true. I live in the Northern part, where several 'worlds' support this conviction. The GC is truly a pirates' chest of gems, some ostentatiously obvious others tucked away discreetly waiting to be discovered. These treasures are almost begging to be exploited or at least discovered. Enticed by the voyeur within, I wanted to create a slightly irreverent narration of a day-in-the-life-of-the-rich-and-famous. Sanctuary Cove was an obvious choice for such a social expose, that and the fact that the Gold Coast is home to more than one or two Elvis impersonators!
We meet several interesting characters on your adventure. What Hollywood actors do you imagine would play them in a movie adaption?
Oh, this is so hard because I haven't watched a movie with real Hollywood actors in it since my child was born 10 years ago. I'm going to say – Nicholas Cage as Barry (aka Elvis), Julia Roberts as Delilah, Meryl Streep as Delmiza Polkiss, Owen Wilson as Pirate Phil, James Gandolfini would be my pick for Luigi the Celebrant, but of course, he's no longer around so maybe Robert Di Niro could pull him off okay! I'd say Alan Rickman as Mefil the Magnificent but that has some practical problems, too so let's go with Willem Dafoe or Jason Isaacs (I loved his hair in Potter), and Kin Kee Lin Kee could be played Lucy Lui. Wow, I'd pay to see that film. What a stellar line up!
You know all the different paths through your story, and all the great and horrible ways it can end. Which location do you hope the player will end up in? (Players, it's your aim to make it here!)
I enjoyed penning most of my endings, especially the despicable ones but the one the cracked me up the most was the one that ended on Pier B / D overlooking the Marina under George's Greek Restaurant. (I think I may have been delirious at the time of writing it)
If your characters were real people, and you were single, would you date them?
Are you kidding?! Not one single one of them.
What was the hardest thing about the project? Do you have any advice for others?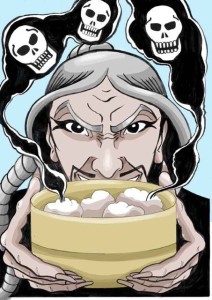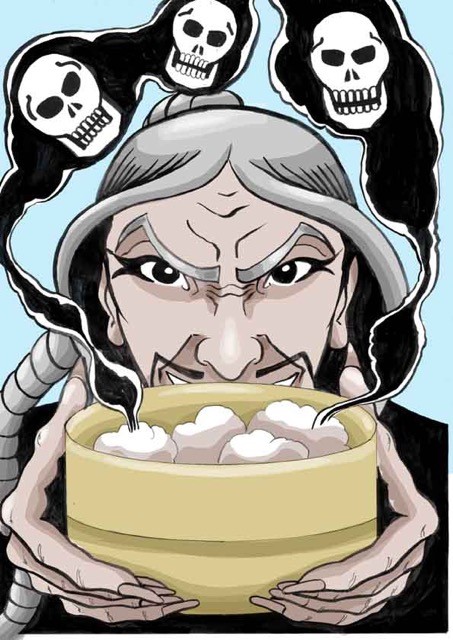 Organising myself to meet the incredibly tight deadlines! A colleague of mine who writes dozen of Choose Your Own Adventure tales for kids gave me the singular best piece of advice: Plan well! One little change after you've written 15 storylines can crucify the whole structure. I know this now to be true!
Also, I'm not normally a 'planner' when writing my own single story arc narratives so the challenge of devising multiple endings was immense. I found it easiest to list my ideas first then chart out all the various branches and endings relating to each plot line. My mate uses a white board for this. I used great slabs of butchers paper. Each structure chart became more and more detailed as each thread of the story developed. Fleshing out the storylines with actual prose was almost easy after that; a bit like popping out a baby after 36 hours of labour, well sort of.
Where can people find out more about you?
You can find me clogging all the usual social media channels: Facebook, Twitter, LinkedIn, Google +, GoodReads, or else cruise on over to my site: Dim's Write Stuff, open 24/7! I also regularly post reviews on Kids Lit for Boomerang Books online Blog. Feel free to read me anytime!
This adventure was made possible thanks to the Regional Arts Development Fund, an initiative of the Queensland Government and City of Gold Coast to support local arts and culture.