The arts binds us together as humans. We have this innate curiosity to create and to consume whether it's music, dance, theatre, movies, written word, spoken word, visual arts, and more. The pandemic upended our ability to share and consume performing arts in person. Zoom, behind the scenes chats, and airing of recorded performances has been great to try to re-establish audience connection and economic stability, but it has proven challenging to navigate for most artists.
While music can be listened to it's not the same as attending a concert and getting the full visual and emotional impact of a performance. The same can be said with other art forms when consumed in the digital world – especially performance art – it all has such a huge impact in person but lacks the sparkle that comes with the in-person experience.
With so much uncertainty surrounding the pandemic and what a new normal will look like, performing artists need to find ways to create impactful and lasting relationships with audiences that go beyond social media. It's time for performing artists to innovate and evolve to the next chapter.
Here are 4 unique ways for performing artists to take over the digital world without relying solely on social media.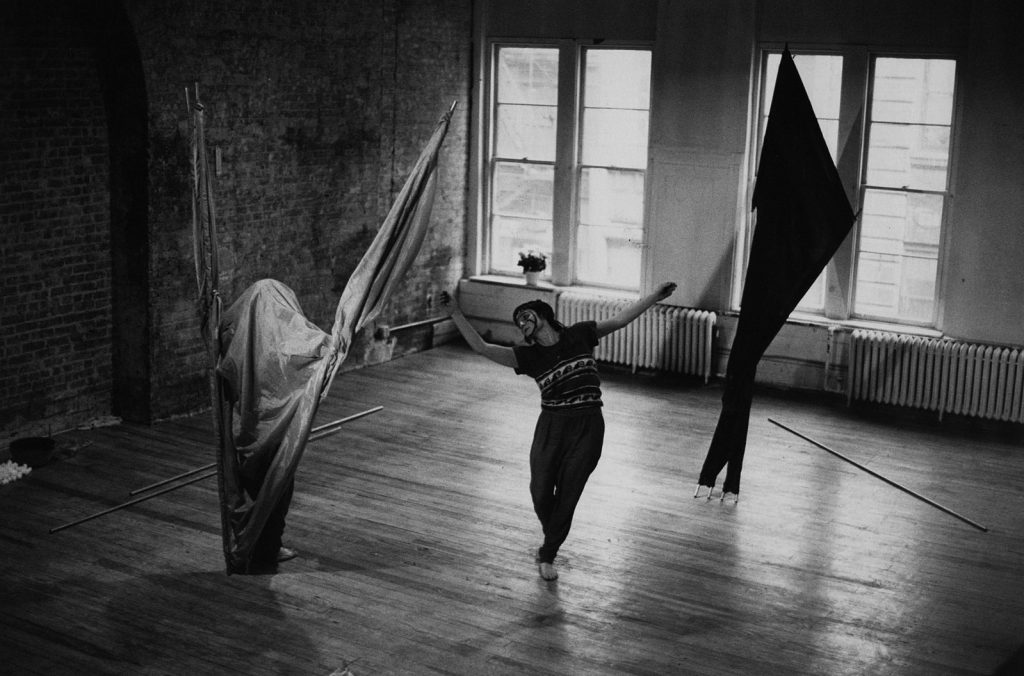 Make a trend or challenge more personal
Social media is anything but boring… But it is also full of so many other performing artists, visual artists, brands, and content creators who are all fighting to be seen. The result can be a wall of noise for audiences to sift through. And now that video has become the main focus for social media content, your performances could very well just get lost.
You have to find ways to take what you would normally do on social media up a notch. For example, with all the social media challenges that are out there and the social media dance trends, you could turn one into a full-blown performance experience.
The Jersualema Dance Tour took a popular social media trend and dance craze and did just that. This collective performance was created for International Women's Day by four talented Edmontonian Dancers. In this case, each dancer performed in their favourite location in the city, and it became an experience that audiences could tour around to see all four performances.
Create an immersive experience
Performing arts are immersive by nature. The most successful performances tap into emotions, thought processes, and multiple physical senses. While you might be able to tap into limited sight and sound senses on social media, it can be a little more challenging to go beyond that through a screen. Creating an immersive experience allows you to tap into the world around you to create something more memorable and impactful.
Suddenly a music video isn't just a music video, it's a musical tour around your city.
A theatre performance isn't something that can only be experienced from a seat in a performance hall, it's an interactive storytelling experience where each scene is unlocked when you get to the next location.
You could even do an immersive dance trail like the Jersualema Dance Tour where each location unlocks a different performance that is inspired by the world around the audience.
Invite people into your creation process with not only immersive performance trails in your city, but videos showing you practising your moves, installing your street art, or goofing off on set.
Create a unique experience that is available 24/7 outside of social media
Social media never sleeps… It's like the digital version of Las Vegas. While your content is available 24/7 on social media, content is different than building an experience for your audience.
What if we told you that you could build a truly unique experience and then have it available 24/7 – long after you created it? You don't have to worry about fighting ever-changing algorithms on social media, other content creators just a swipe away, or even booking a venue.
With the right digital platform you can record your next gig live and then have it available long after the live performance, triggered by the original location. You can have socially distanced performances or classes that are geotagged and unlock when your audience is in certain locations.
And that immersive experience that we discussed above? That can be available 24/7 so your audience isn't bound by time. It also creates an opportunity to create COVID-safe programming as we all try to navigate what the next steps look like.
Monetize your content on your own terms
It can be hard to monetize your content through social media. If you are creating your own experiences for audiences, you have more control over how you monetize your performances. Whether you find sponsors for performances that are featured, you have a pay-what-you-can model, or you sell the experience almost like you are selling tickets, it's up to you.
For example, we created this Lore-inspired walking tour of some of New Orleans' most haunted locations. While we're offering it for free, a creator could easily sell this type of theatrical experience (with more sound, video, and engagement) on the Story City Platform!
Are you an artist looking for new ways to engage with your audience? Here's a new and unique way to earn money from your performances…
If you are a performance artist, you can easily create your own interactive experience and sell it on the Story City platform as an extra way to monetize and a way to move into the new normal post-COVID! We empower creators to invite people into their world by telling stories you can live.
With the Story City app, your performance automatically unlocks when you reach the right location – all you have to do as a creator is set up the journey using our simple creator tools! It's a great way to bring your performance to life and allow your audience to experience your performance in real time, adding a new dimension to your performances in the digital world.
Sign up for the creator waitlist for our exclusive beta launch to try it out! There are limited spots available! http://about.storycity.app/itstime