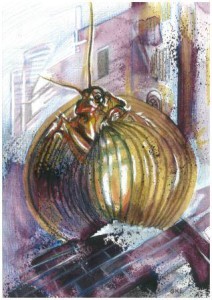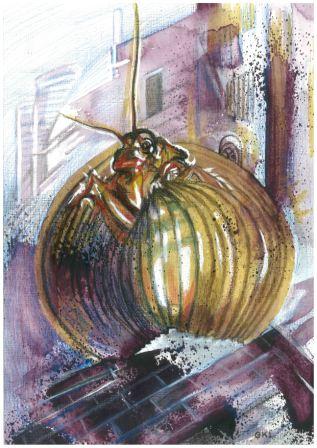 Gary Kemble is the author of the Sci-Fi Horror adventure through Brisbane CBD, The Rise of the Roaches, available free on the the Story City app. Learn about Gary, the inspiration for the story, and a bit about the alleyways of Brisbane below. Then if you're in Brisbane, grab your phone and take this adventure through the Brissy streets!
*DISCLAIMER- includes cockroach references. Sorry (not sorry).*
---
First, the important questions. Considering the sort of day you've had, what dinosaur would you be?
A stegosaurus.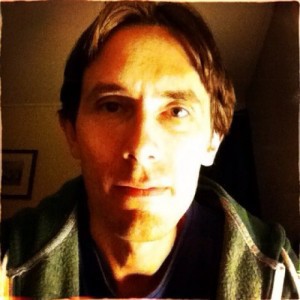 Movie makers tend to describe a movie as 'something meets something', like Matrix meets X-Men, Matthew Reilly meets the Time Traveller's Wife, the Walking Dead meets My Little Ponies. What would you use to describe your story?
Eight-Legged Freaks meets 28 Days Later.
Tells us about your Story City story?
Rise of the Roaches is about survivors trying to escape Brisbane after an infestation of giant, mutant, brain-eating cockroaches!
Did you know much about Brisbane before you started? What's your favourite place to show people now?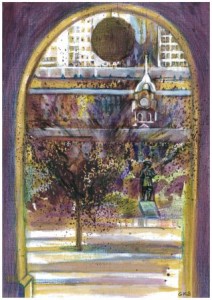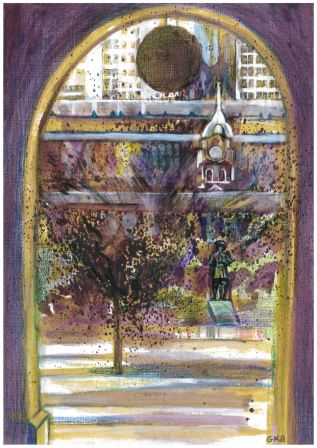 I grew up in the suburbs of Brisbane and have lived in/around Brisbane most of my life, so I knew Brisbane pretty well before I started writing. But one thing I discovered during my research for Street Reads/Story City was how cool Brisbane's alleyways are these days.
What is it about Brisbane that lends itself to an sci-fi/horror type story?
I think anywhere can be terrifying in the hands of a horror writer. In terms of Rise of the Roaches, Brisbane has just the right mix of creepy alleyways and open spaces.
We meet several interesting characters on your adventure. What Hollywood actors do you imagine would play them in a movie adaption?
Sam Worthington would make a great Jamieson, the survivalist. Rachel Griffiths would be awesome as investigative reporter Penny Walter.
You know all the different paths through your story, and all the great and horrible ways it can end. Which location do you hope the player will end up in? (Players, it's your aim to make it here!)
I really like the Statue of Justice ending!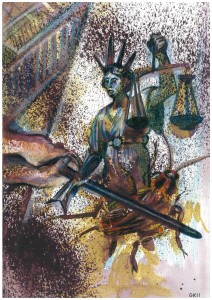 If your characters were real people, and you were single, would you date them?
I think I'd find both Jamieson and Walter too intimidating!
What was the hardest thing about the project? Do you have any advice for others?
Coming up with eight different, satisfying endings was a challenge. I often find coming up with one ending a challenge. My advice to other authors would be to carefully scout out your locations and check routes/distances before you start writing. I had to do a lot of reworking because my idea of how the stories would unfold didn't match the realities of the constraints of the terrain.
Where can people find out more about you?
This adventure was an initiative of the Brisbane City Council.