With most people stuck at home for the last few years unable to travel due to pandemic restrictions, our content consumption increased exponentially. We watched movies, binge watched TV shows on our favourite streaming services, listened to podcasts, and took in any other form of entertainment we could find. Now that the world is opening up again, people are itching to travel – and cities are keen to welcome visitors back to enjoy everything they have to offer.
But how can tourism boards encourage visitors? How can cities once again feel alive with the hustle and bustle of people getting back to some semblance of normalcy and enjoying the world around them?
The content everyone watched and listened to can be a great driver for local tourism. If a city is lucky enough for a major movie or popular TV show to be filmed there, chances are fans will want to visit. Over the past decade film tourism (where fans explore locations that have appeared in films) has grown exponentially. Netflix even launched a new website showcasing films and TV shows and the locations where they were filmed in Canada to encourage film tourism.
Let's explore how to leverage film production locations while integrating digital experiences to encourage tourism.
Build Experiences that are Available 24/7
One major challenge that most city activations present is that it is easy to spend a lot of time, effort, and resources into building an event only to have it last for a few hours and then you have to move on to the next thing. It is a lot of effort for what feels like very little return. It can also be hard (and costly!) to rely on in-person staff and location rentals. When it comes to city tours, there is also usually a need for in-person guides to help make the experience more engaging for visitors. Integrating a digital platform into in-person experiences means you don't have to rely on guides, nor are you limited to a certain timeframe. You can create experiences that are available 24/7 so visitors can take part when it is convenient for them.
Another bonus to building experiences this way is that you are creating controlled exploration of attractions, so locals won't be as affected. And because people can access it at any time, the flow of people will be less concentrated.
Put People in the Shoes of Their Favourite Characters
Writers, producers, directors, and actors work so hard to get audiences to connect with each character. The stronger the connection the more likely a film will create opportunities for cultural and film tourism. It's all in how a story is told, and key scenes within a storyline help to create memorable in-person experiences.
A guided digital experience allows for digital overlays so visitors can recreate specific scenes from their favourite movies. All of a sudden they can be the hero that saves the day or recreate a dramatic and emotional visual (Instagram awaits the drama!). Using the right digital experience platform, you can also incorporate content that has been previously filmed. This allows you to highlight specific scenes and even share some less formal behind the scenes footage.
Showcase Local Talent & Behind the Scenes Footage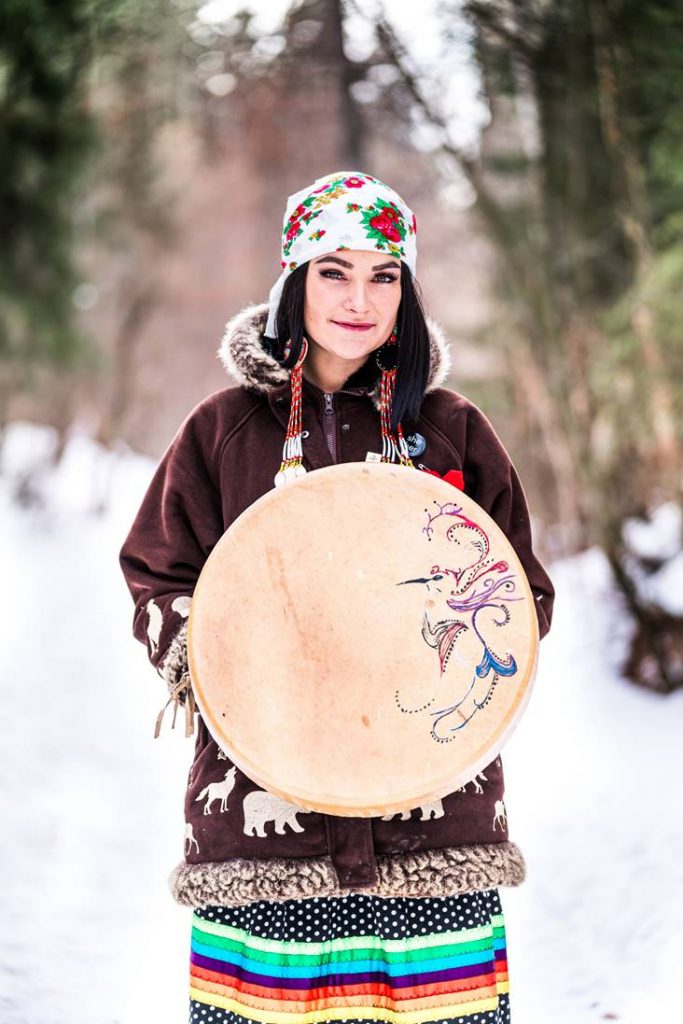 Many cities have a rich cultural community packed with local talent. From artists to producers, writers, musicians, and everything in between, creating a digital tourism experience creates opportunities for local creators to get involved.
For example, you could hire local musicians to create a soundtrack to go along with a guided digital experience. CONNECTION in Edmonton is a great example featuring local musicians in a digital tour experience. In this story, adventurers got to explore a local Indigenous Art Park while experiencing a local indigenous drummer's stories about her people's history.
Make the original film or TV show even more interesting by showing behind the scenes footage of the actors and maybe even some bloopers!
Gamify to Encourage Interaction with Other City Spaces
Structured film tourism experiences can also incorporate activities and challenges to encourage stops at other city spaces along the way. Not only can you help to build better experiences for movie lovers, but it also lets people discover more of the city and can increase traffic for local businesses and other city partners. It gives locals and visitors the opportunity to experience the city like they never have before – things that you would never find in a guidebook.
Highlight Celebrity Connection to City Spaces
Being able to highlight a celebrity connection can increase visibility for local businesses and city spaces. Leveraged in the right ways, that celebrity connection can be a huge selling point for tourism. Your tour experience could even be a "day in the life of [INSERT CELEBRITY]" where you take visitors to their fave coffee spot before heading to where they would shoot scenes for the day. Take the tour into the evening and share their favourite spot to grab dinner or drinks.
Now that people are starting to travel again, are you ready to revive tourism post-COVID?
How Can Story City Help You?
Story City is an international leader in locative storytelling and cultural tourism. The GPS app is the only one of its kind that runs this type of interactive digital/real world experience.
If you're part of a tourism board or film office that is looking for ways to extend the life of a film, promote foot traffic, or help to increase overall engagement in your city's public spaces through film tourism, contact Story City to see how we can help you connect to locals and visitors in an interactive and entertaining way. Just email: info (at) storycity (dot) app